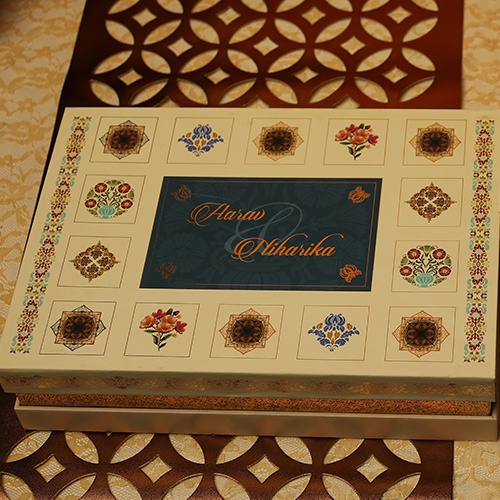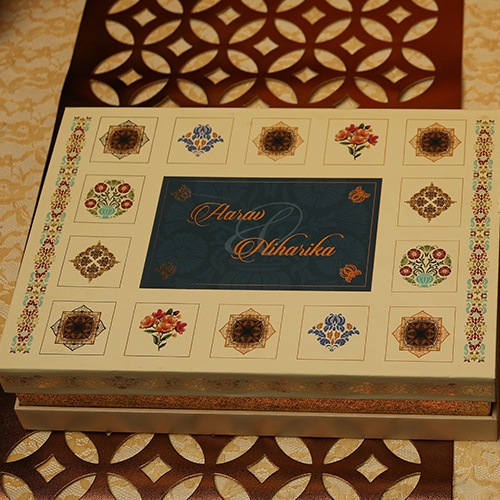 Wedding Invitation
Brand Anantmaya was conceived when we discovered that the premium wedding invites market in India is still nascent and especially in the South, there is an unexpressed need for innovation, aesthetics, choice and exclusivity among the elite community. Our market research also revealed that individuals seeking customization and uniqueness have to travel to Delhi and Jaipur to source for invites.
Book Your Style Consultation
Fix an appointment and meet our team of style consultants in our office who will understand your exact requirements and help you make your design dreams come to life.
Visit our boutique
Walk into our store to explore a wide variety of pre-designed invite choices on display. You could place an order on the spot and get them delivered to your home within the promised time.
+91 7824088999
E Invite For Wedding, e Invite for Indian Wedding
when we have a wide collection of e invite for wedding, why would you want to spend time and energy on making e invites for your wedding.
In bygone days, it was always the printed invitation that was personally shared with friends and relatives, going from house to house and needless to say, it was a tiresome activity. In these days of permanent Internet connectivity, the e invites have become popular and somehow, people also don't seem to mind.
Getting an e invite, 10 years ago would have been unimaginable. But, nowadays everyone seems to understand the pains of delivering the physical invitations. Still, the printed invitation is printed in limited numbers to be shared with the near and dear ones, and for those who might take offense if an e invite for wedding was shared.
While in the topic of physical invitations, you might be curious to know that we have a collection of over 3000 invitation designs, if you have a requirement for a physical invitation; one better than the other. Come visit us.
We are at Mandaveli, just a few hundred metres from the bus stand; right on RK Mutt road; a huge wedding accessories and services showroom in two floors. If you are in Chennai, you should definitely consider visiting us. We not only sell invitations, but all kinds of wedding accessories, like the Kasi yatra set, all kinds of return gifts, aarthi plates, ring platters, paruppu thengai koodu, seer thattu, vilayadal set and much more.
Anyway, back to e invites. So, here's a collection of e invites for Indian wedding, to cater to your every taste; all are animated and ready to purchase.
Just make your payment for the design you like and we will ensure you are responded to as soon as possible and take it forward.
Generally, the response time is 24 hours, on working days.
Limited customisation is possible with this e invite for wedding video that you will be ordering online. E invite for wedding with photo is possible too.
If you want e invite for wedding in Tamil or Telugu, these e invites shown here, may be customised in the language of your choice.
You can choose from a variety of design options, colour and font options; what's more, you can even have your photos be part of the e invite.
If you do not like any of these e invites shown here, we can even customize your e invite to be a completely new design, according to your preferences.
So, are you choosing your e invitation card for wedding from this collection? Go ahead and choose your wedding e card from here, or get your unique e wedding card customized upon your taste.
It doesn't matter if you are in Chennai or not, we can service you anywhere around the globe. We can get connected over Whatsapp video or Zoom call to take your requirements, and deliver it within the agreed timeline.
Whatever be your choice, we can satisfy your requirements for e invites for Indian wedding; any design with animation is possible. Just let us know and get your e invite for wedding from Anantmaya.