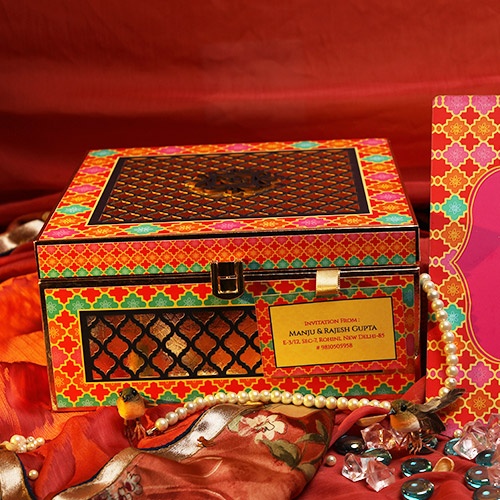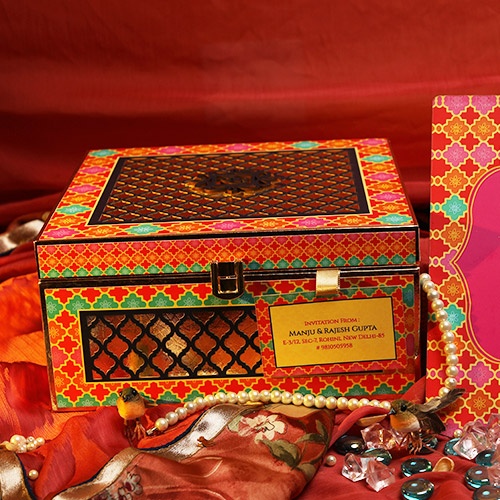 About Us
Brand Anantmaya was conceived when we discovered that the premium wedding invites market in India is still nascent and especially in the South, there is an unexpressed need for innovation, aesthetics, choice and exclusivity among the elite community. Our market research also revealed that individuals seeking customization and uniqueness have to travel to Delhi and Jaipur to source for invites.
The mission of Anantmaya is, as its name suggests, exploring the endless possibilities in the creation of bespoke invitations and delivering beyond the expectations of our clients. We specialize in contriving out-of-the-box ideas, delicate and exquisite floral designs, and intricate craftsmanship. We are also known for a surprisingly quick turn-around-time for delivery, and completely ethical operations – no hidden costs whatsoever. What our clients will pay for is art & workmanship and nothing else!
Bringing Ideas To Life
Behind every wedding tale there a thousand little anecdotes of love, laughter, sacrifice and a million emotions. Fortunate are the couples who are able to create an artistic memorabilia and not just an invite; which most accurately represents their journey until their D-day. At Anantmaya, we believe every soul uniting in marriage with their significant other is special. We therefore employ aesthetics, imagination, prudence and the best craftsmanship to create an invite that's purely a reflection of themselves and their taste. For clients preferring customization and uniqueness, we totally promise our 'one wedding – one design' philosophy. We also offer a wide range of interesting pre-designed invites which stand out from the mainstream options.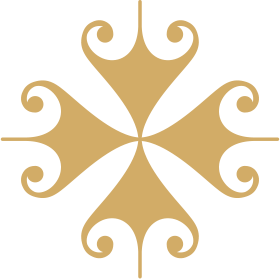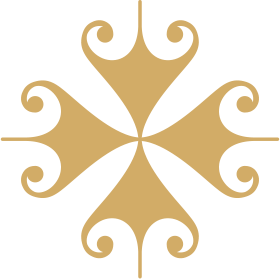 Anantmaya – The birth of our logo
Flowers are an indispensable part of any marriage. They are not only feminine, they also lure people. So we took the petal of a flower and examined it. We saw the 'A'. We saw the 'M'. We also saw the details of a petal's contours. We now merged all three. Voila! A new visual element was born. We christened it LURAM. LURE + A + M. 
We gave LURAM four sides. This visual identity now looked exquisite. The four sides looked symmetrical, signifying 'infinity'. With the four sides pointing out in four directions, the floral monogram announces Anantmaya's forthcoming legacy in the wedding invitation industry. 
Gold, the colour used in the logo, represents grandiose and 'magic' from Anantmaya.
Book Your Style Consultation
Fix an appointment and meet our team of style consultants in our office who will understand your exact requirements and help you make your design dreams come to life.
Visit our boutique
Walk into our store to explore a wide variety of pre-designed invite choices on display. You could place an order on the spot and get them delivered to your home within the promised time.
+91 7824088999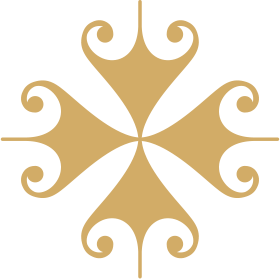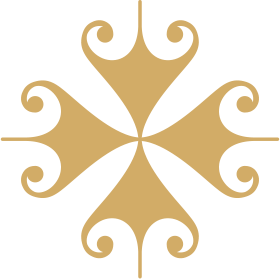 Wedding cards Chennai
A wedding invitation, we believe, has to be unique to that couple that is getting married. And, we are experts at creating one of a kind wedding cards, because we believe each one of us is unique and deserve to display it.
This is especially true with wedding cards, since a wedding happens only once in a lifetime, well mostly. The wedding card is the first instrument that your guests lay their hands and eyes on. Hence, it makes absolute sense to pay much attention to the build of your wedding invitation; the colours, the design, the little enhancements, to come up with a brilliant wedding card, which announces your name, distinctly.
Choose your wedding card
We are primely located at Mandaveli, Chennai. Our showroom is in two levels and has an extensive collection. Once you have arrived, our wedding cards specialist will take you on a tour of the collection, the multiple varieties that we have in the unique wedding store in Chennai.
A personal visit is always the best thing to do, when you want to choose the best wedding card for your son's or daughter's wedding. Looking at them and handling them personally, would give you the sense of the invitations that a video call may not.
Did you know that we even have perfumed wedding invitations? Yeah, that's right. The challenge lies in choosing your wedding cards. We do have an almost unlimited collection, under various price bands, for you to choose from.
There are plain templates for your wedding invitation, which could be used as it is, or if you wish, we can customize them, enhance them in whichever way you wish. We have a variety of options to enhance and beautify your invitation effectively.
This will make it distinct and also make you feel special.
What are the enhancements possible on your wedding invitation? Well, you must have heard about gold and silver foiling, embossed text content, debossed text, graphics and all. Those are your options that beautify.
You also have the option of choosing the laser cut designs, which may be improved using tassels and other attractions. How about engraving your at the centre of your wedding invitation cover?
These are some of the possibilities to improvise your invite.
And, there are scroll invitations, which can also be similarly improvised.
How about an acrylic wedding card or a laser cut wedding card design or a cardboard wedding card, you name it, we have it.
If you wish, you can also choose a wedding theme, which will follow you right from your invite to your wedding decoration, wedding costumes and all.
Lotus theme, Radha Krsna themed invite and other colour based themes are possible for your wedding card.
Most importantly, we deliver worldover. So, even if you are a resident of UK, USA, Canada, Australia, South Africa, or anywhere else, we service you with our unique and never seen before wedding cards from Chennai, India.
Fix up an appointment for a more personalized service that would make your visit a satisfying one. Call/Whatsapp at 7824088999 for immediate and prompt attention at Anantmaya, Chennai's largest one stop wedding shop for your wedding cards Chennai made.