Acrylic Wedding Invitations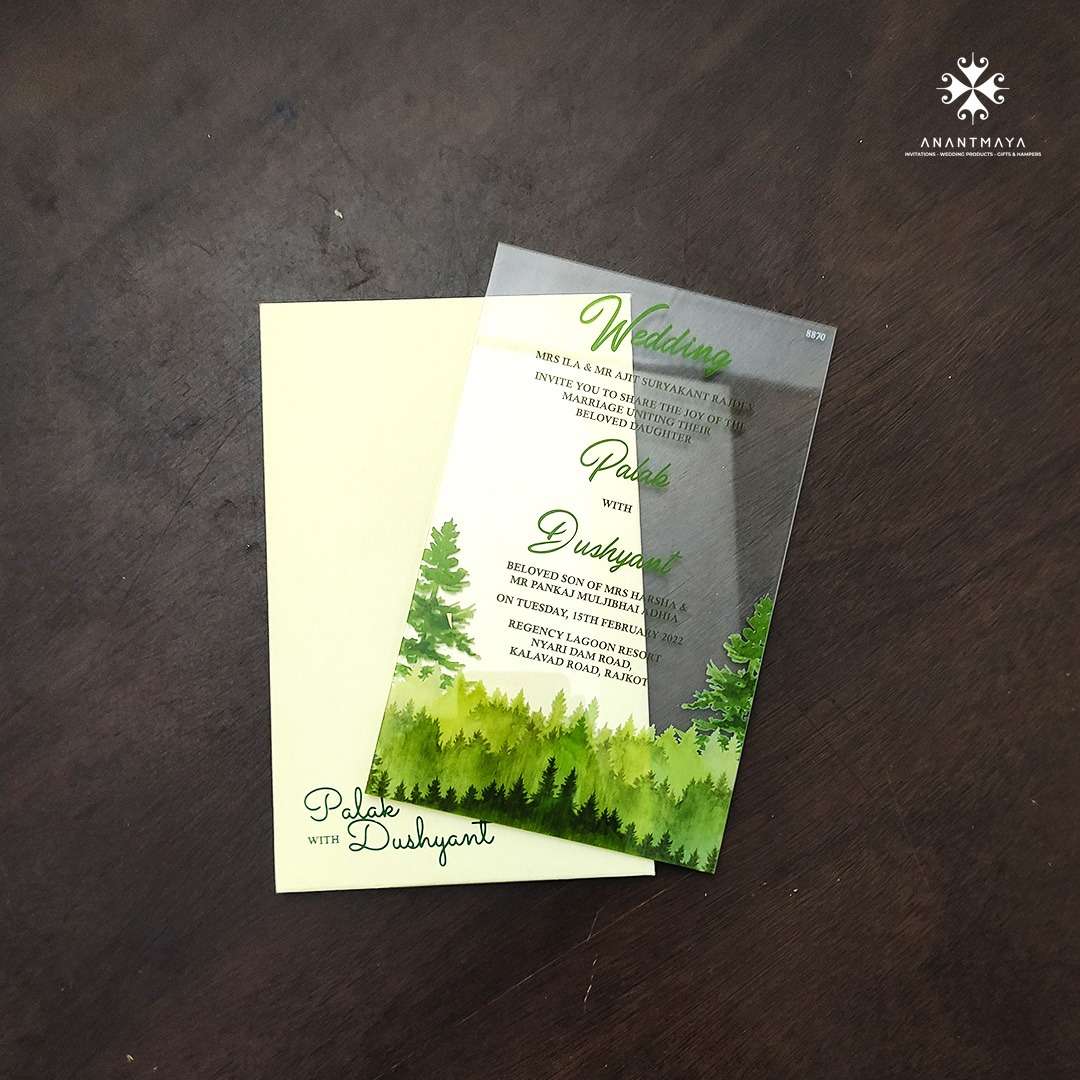 At Anantmaya, we specialize in unique acrylic wedding invitations. Acrylic invitation cards are special because they are special and make your wedding invitations stand out from others.
Acrylic wedding invitation cards come in different flavours and varieties. Rose gold acrylic invitation is one variety. Some are totally transparent, acrylic glass.  Other invitations are acrylic sheet and frosted acrylic invitations. Your invitations belong to the luxury segment when your wedding invitations are in acrylic.
Transparent Wedding Cards
They are also called acrylic glass invitations or clear acrylic wedding invitations because of transparent :-) reasons; yes these are transparent wedding cards.
Your transparent wedding invitations will ensure that you project an image of unique character as you surprise your guest with this special acrylic invitation cards. You will want to flaunt these transparent wedding invitations, to announce your special day.
The content on these transparent acrylic wedding cards, whether your choice is rose gold acrylic wedding invitations, frosted acrylic wedding card or any other, are printed in any colour of your choice. We can print any text, any image or any design on your acrylic wedding invitations, just like any other.
Acrylic wedding card design
It is just that the medium is different; your transparent wedding card design can be as elaborate and as stylish as you want it to be, as you print it on a traditional paper card invitation. Etching designs, embedding colourful designs are all possible for your luxury acrylic invites. So, go ahead and give us a call for your choice of acrylic invitation card.
Acrylic invitation card price
Call us to get your best price for acrylic sheet wedding cards which can be customized as you like.
Your acrylic wedding card can be designed in many shapes and sizes; compact, regular or large. The covers that hold your acrylic invitations could also be designed to your liking; the colours, the graphics, all. It could be a thin sheet of acrylic with minimum thickness, or thicker as per your requirements. These luxury acrylic wedding cards are definitely an eye catching phenomenon, which is grabbing popular attention with patrons.
If you are looking for other options like an e-invitation to supplement your acrylic invitation card, or box invitations, we are up for it.
Or, the best thing you can do is to pay us a visit to our showroom, at RK Mutt road, Mandaveli, the largest wedding store in Chennai. Hope you find the the right acrylic wedding invitations here at our wedding invites showroom.
Visit Our Invitations Store
Visit our Exclusive 3000 sq. ft Anantmaya Studio in Chennai to check out more than 3000 Standard & box Invites on display along with  our "Ausprecious" range of wedding Ritual Products & accessories.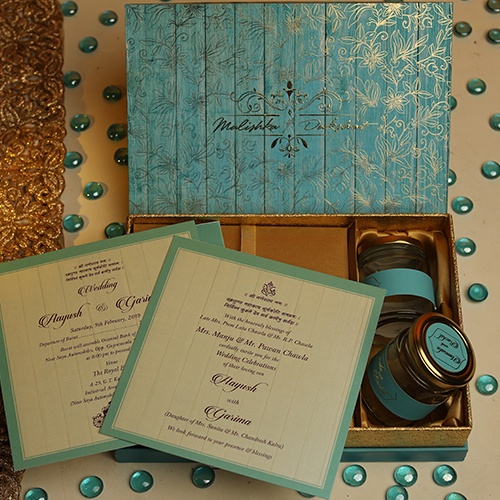 Bringing Ideas To Life
Behind every wedding tale there a thousand little anecdotes of love, laughter, sacrifice and a million emotions. Fortunate are the couples who are able to create an artistic memorabilia and not just these acrylic invitations; which most accurately represents their journey until their D-day.
Begin your wedding journey with us