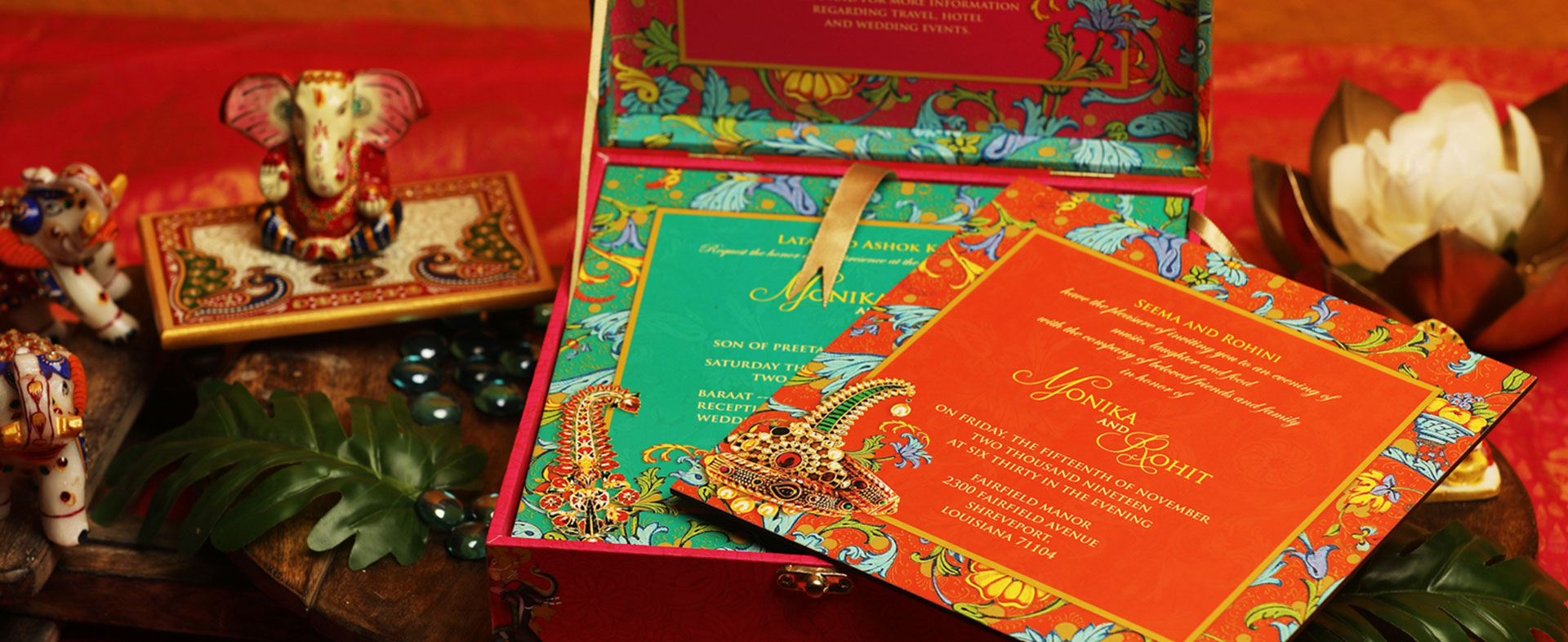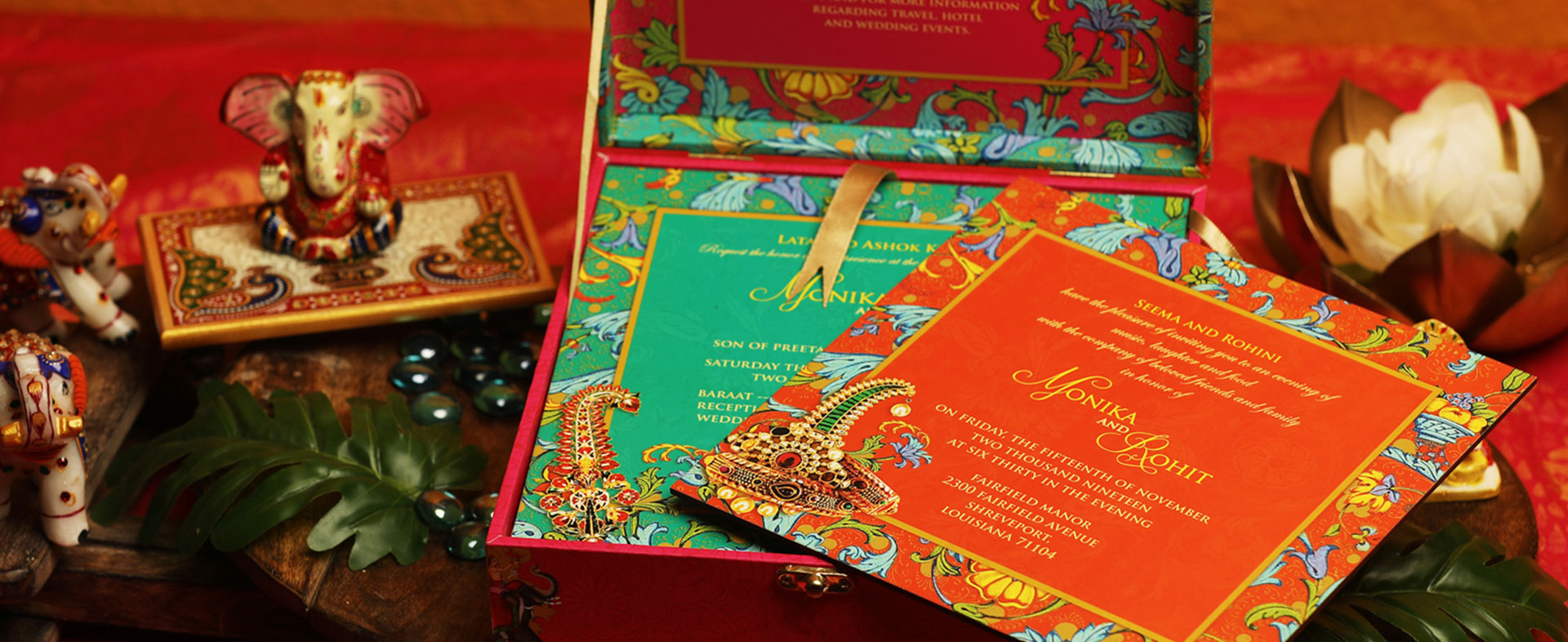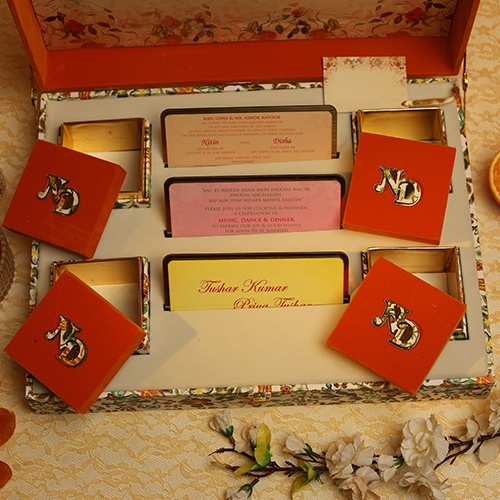 Customized Invitation Themes
Customised Invitation Themes.
Themes play an important part in customised invites. The different themes used make the customised invitations unique matching the tastes of the couples and their families. Let us see some of the prominent themes used for customised invitations.
Kalamkari: Kalamkari design draws inspiration from the tree of life, paisley, floral intricate designs, peacock etc. these represent glory and grandeur. It will also give a vibe of vintage look and traditional.
Kalamkari colours mostly involve earthy and elegant tones like red, blue, brown, mustard and algae green. It can be used in envelopes, design elements like floral, paisley, peacock etc. and sometimes even in your wedding invite sleeves
Madhubani: Madhubani is a religious painting that takes inspiration from the nature and Ramayana.This theme is perfect for people who are seeking an ethnic Indian theme with a contemporary twist- which brings out rich cultural heritage into beautiful designs.
Peacock theme: Peacock theme is the design of prosperity and royalty. The popularity of peacock motifs in the modern times can be attributed to the fact that it makes for a beautiful graphic image too..
Paisley and ornate pattern: Traditional motifs like Paisley and Indian ornate patterns, not only makes the card look traditional, but it also makes the card look gorgeous along with an aspiring pattern very ethnic. This pattern with its colours gives an energizing vibe to the entire wedding.
Spiritual Emblems: These are the Spiritual elements like Omkar, Temple bell, Islamic Symbols, Christian cross, etc that gives the invite a touch of divinity.
Mandalas: Mandalas designs are those designs which are ethnic and add a traditional touch with their elaborate display.  The vibrant colours and the traditional designs will give capture the minds on whose hands these invitations will lie.
Pastel with Royal: Pastel is the trend of the modern times. Pastel is the sign that elevates the design.Pastel when combined with royal will give rice to a premium blend and a lovely design.
Shrinathji with Pichawai: Finest of all design elements and themes, the journey which explores design and story behind nathdwara and scours through Pichwai for the significant blend behind every element which is enriching. Use the design elements that have a strong symbolic reference to Shrinathji.
Book Your Style Consultation
Fix an appointment and meet our team of style consultants in our office who will understand your exact requirements and help you make your design dreams come to life.
Visit our boutique
Walk into our store to explore a wide variety of pre-designed invite choices on display. You could place an order on the spot and get them delivered to your home within the promised time.