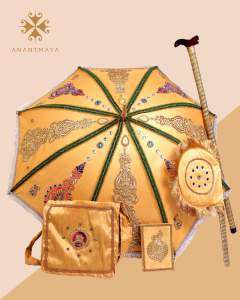 Kasi Yatra Set for Wedding
The Kaasi Yaathirai, also called Kashi yatra, Kasi yatra is an important ritual (using the kasi yathirai set), and an interesting part of a typical tamil wedding, especially brahmin wedding, where the groom is prevented from going to Kasi to become a mendicant, to acquire wisdom.
The girl's family, by offering her in marriage to the groom, tries to dissuade the groom from going to Kashi, with his Kasi yatra umbrella, the hand fan, Sundara Kandam from the epic Ramayana, shoulder bag, walking stick and wooden sandals. The offer is usually made by the brother or father of the girl or in their absence, a senior person from the girl's family.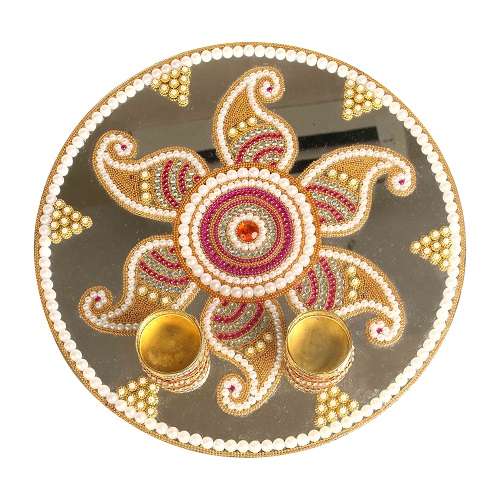 Aarthi Plate
When you want seervarisai thattu or aarathi plates for your engagement or wedding, you need to look no further than Anantmaya, the exclusive wedding store, at Mandaiveli, Chennai.
All marriage aarathi plates for wedding are available online as well. We boast of a wide collection of seervarisai thattu decoration, which we continue to innovate and create new designs for your consumption.
We have a variety of Aarathi plate customization to suit your taste. As we all know, the aarathi is an inclusive part of Indian customs. Anantmaya offers you aarathi plates for wedding, engagement and other celebrations.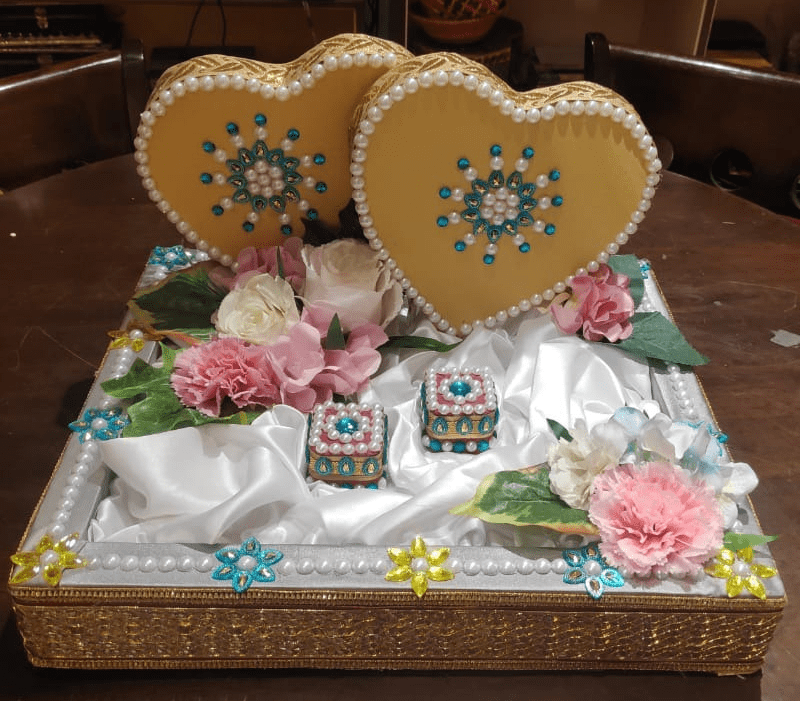 Ring Platter
The ring is the most important element in any engagement or wedding. And for this reason alone, the ring platter gains the most importance in any engagement or wedding.
Ring platters come in many size, shapes and designs. They are made up of metal, fabric, cane, bamboo or even precious metals, based upon the host's preferences.
Whether it is wedding ring platter or engagement ring platter, they are available for online booking with us, or just drop by at our showroom for your ring platter.
Your engagement ring platter or wedding platter with us, all days of the week, from 11am onwards.
Visit the largest wedding store in Chennai, for all your wedding accessories, at RK Mutt road, Mandaiveli.
Thank you for your interest in Anantmaya. To better assist you, please provide answers where applicable: