Seer Varisai Plates Peacock Theme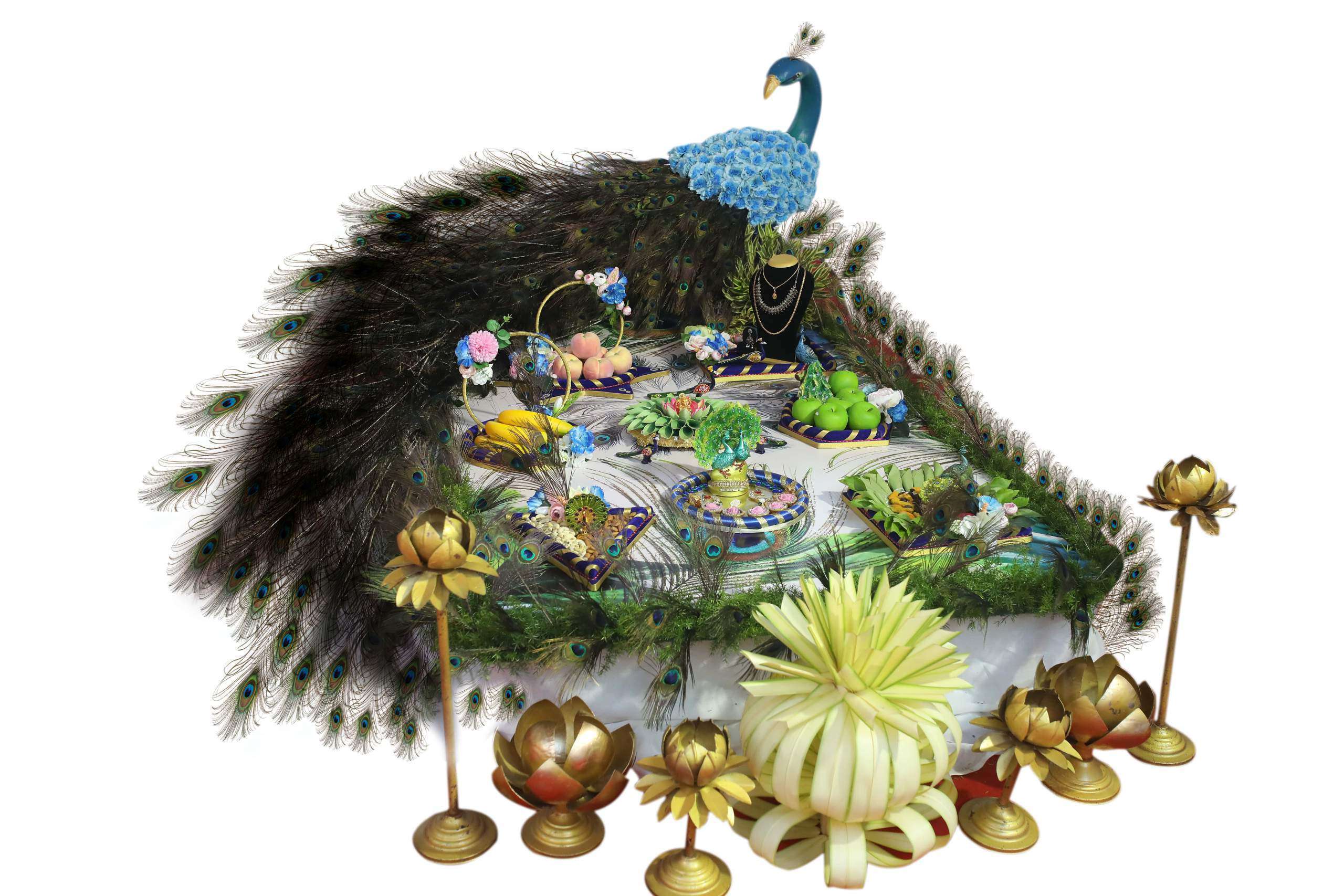 PEACOCK THEME
How to impress our guests for the wedding and the in-laws is a question that is in the minds of the host, at all times. This includes the choice of the venue, the food and not in the least, the decoration at the venue.
Decoration also includes the decorated seer plates for engagement. There is a tradition of keeping 11 plates, 21 plates and even 51 plates for engagement, or even more. This depends on individuals, their status, their standing and their outlook.
But, in any case, these seer plates for engagement, could always look better if they are placed inside a decorated area. It could be a decorated floral bed; a velvet stage with floral decorations aligning the border and other such things.
Here, we are using a peacock theme for presenting our seer plates for engagement. It may not be 21 plates for engagement in this display, but that is the general idea.
The idea of this peacock themed 21 plates for engagement, is to impress the guests with a visual experience and to add pride to the offerings and to show how we value them.
The peacock theme plates for engagement has genuine peacock feathers and a beautiful peacock model on display. There is a soft bed for arranging all the seer plate items in order.
Your 21 plates for engagement seervarisai thattu decorations is customizable in terms of size, design, colours and seer plate designs.
Book Your Style Consultation