Seer Varisai Plates Kerala Theme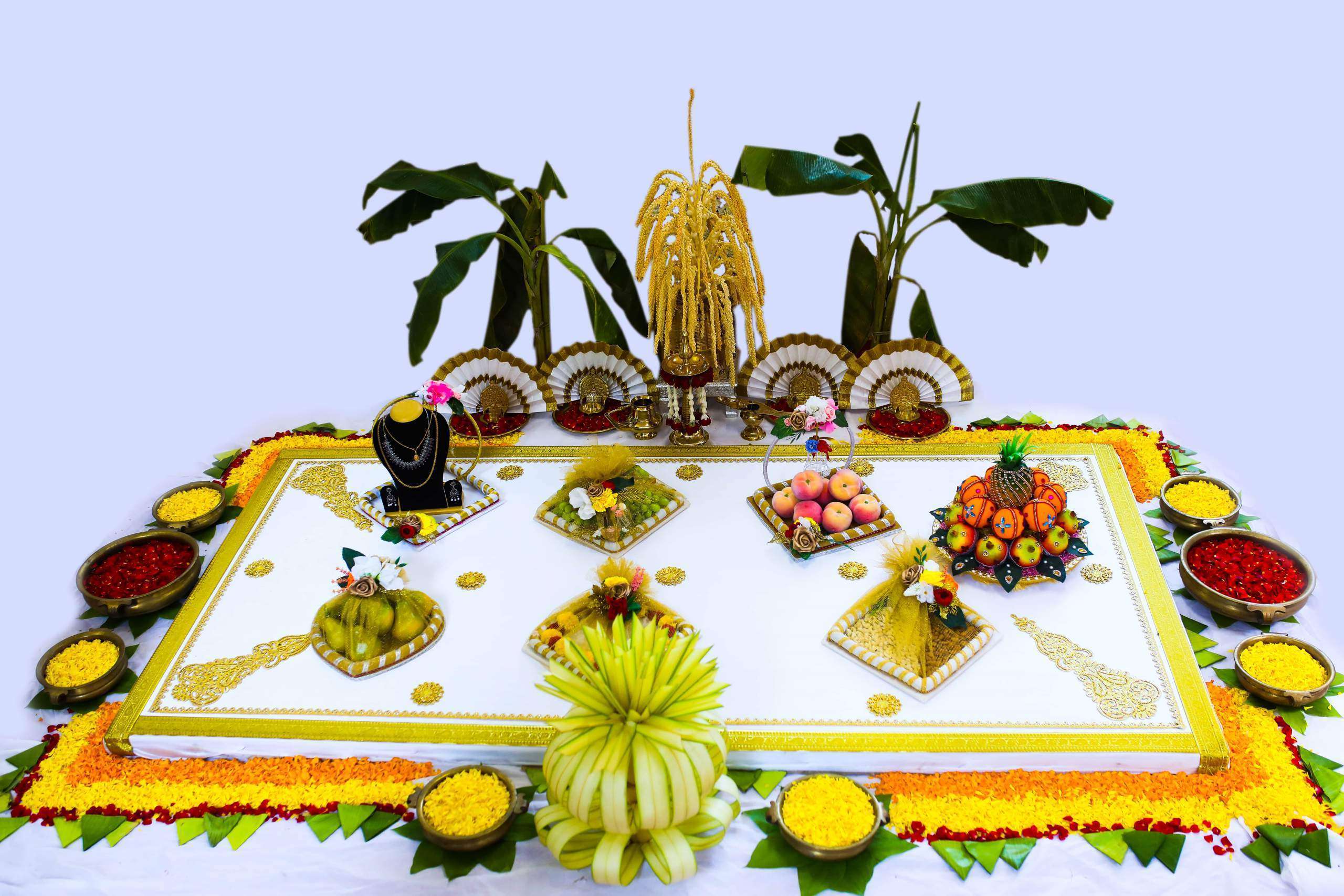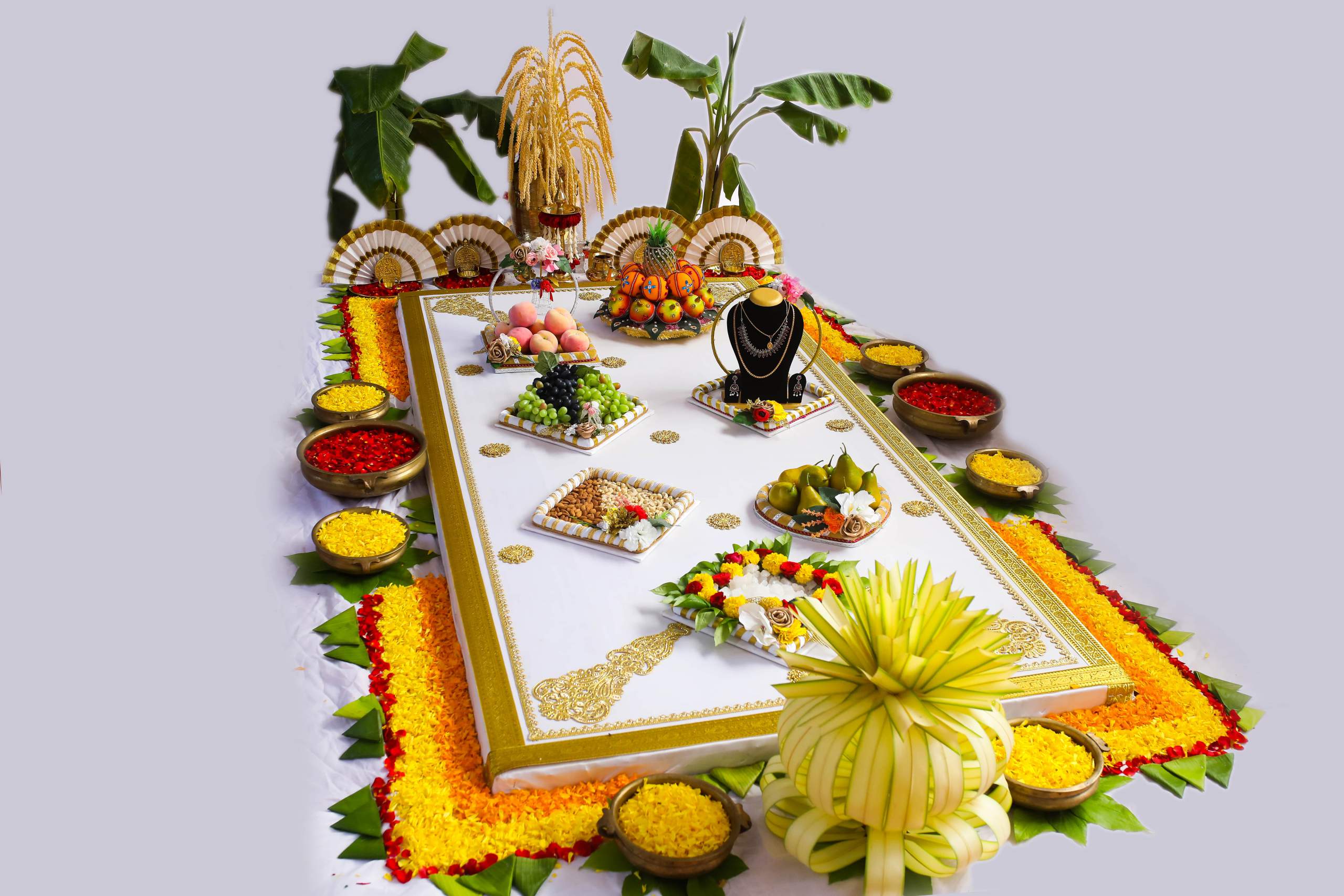 KERALA THEME
Kerala is called God's own country. What could be a better theme for your seer thattu decorations than an inspiration from Kerala. So, we homed in on the elements of a typical Kerala wedding, with the coconut flower, the para or the container filled with paddy, the thalam and other elements from the western ghats.
The seer varisai plates are all the same, with precious content that is presented to the in-laws' family in appreciation of the everlasting familial bond. All the seer varisai plates are thus enhanced by the Kerala theme of white with gold border, while the entire decor is flavoured in the Kerala stle by the coconut leaf floral decor.
Even the flowers used are oriented towards yellow and white as the dominant colours for the engagement theme. This engagement tray decoration has a pleasant look and feel; while the use of gold and white provides a rich ambience to the decor.
This is one way of getting your seer thattu or engagement tray decoration displayed in style as these are sure to make heads turn and make people remember this as an unusual and exclusive part of your event decoration.
Book Your Style Consultation