Seer Varisai Plates Contemporary Theme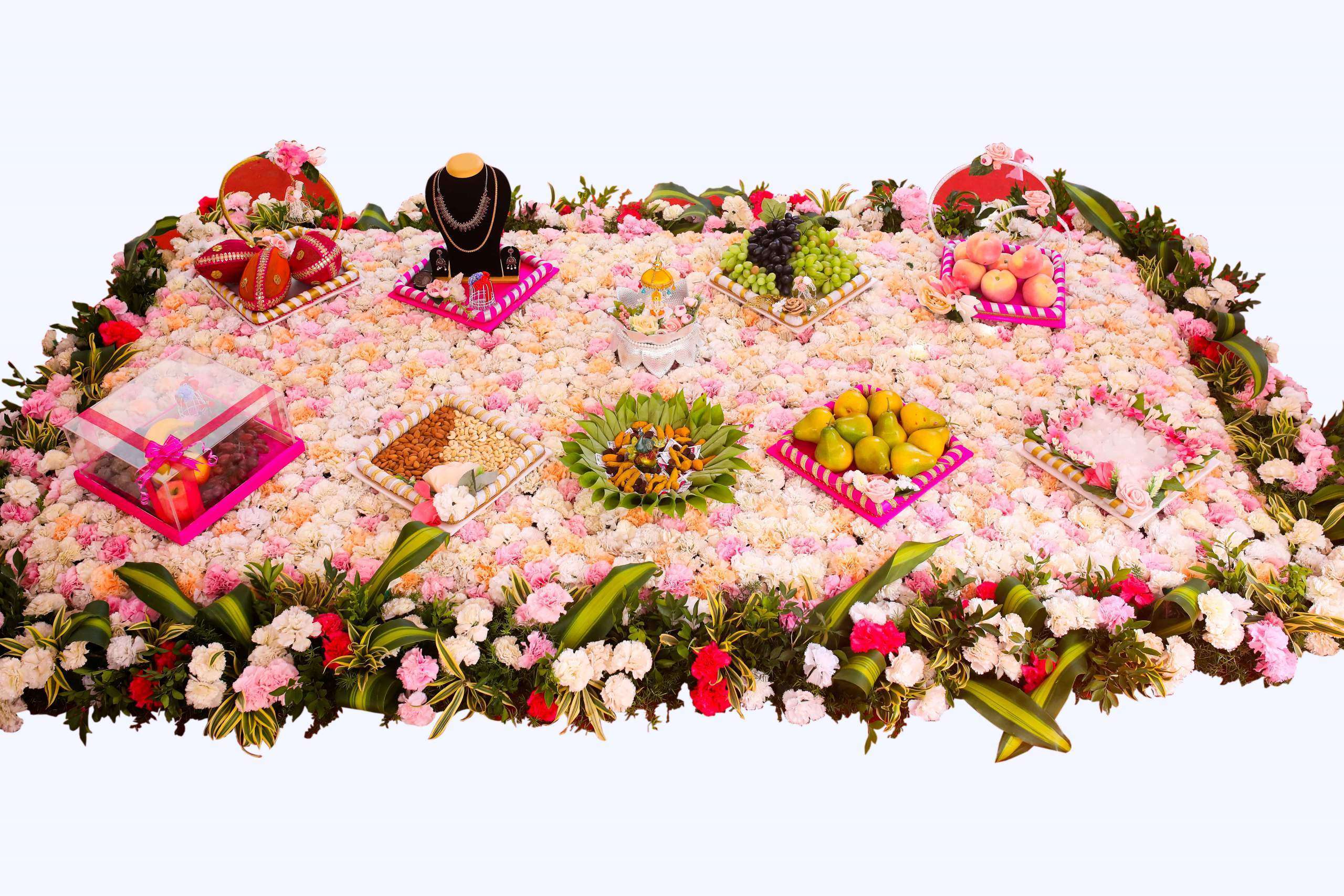 CONTEMPORARY THEME
A contemporary theme to present your traditional seer thattu decorations. Any product is appreciated only as well as it is presented. Hence, a proper presentation becomes mandatory for your seer varisai. The traditional seer thattu decorations are to be beautified and shown in the correct light, in terms of their value that we give it ourselves, our in-laws and guests.
With proper fanfare and enhancements, any product is given a second or even a detailed inspection; just because it is presented professionally.
Here, we have the traditional yellow auspicious theme, with symbols of tradition, such as lotus, coconut palm fronds and a generous splatter of flowers, with the symbolic plantain trees on either side.
The presentation is elevated and spread out wide so that every element of the seer varisai is visible individually and seen clearly.
We have only a small collection for display, but this could be your 21 Plates for Engagement, or 51 Plates for Engagement or whatever number you want to showcase.
What is shown is only a sample of what could be done with your traditional seer thattu decorations and any number of variations could be possible to make your seer thattu decorations unique and eye catching.
Book Your Style Consultation