Seer Varisai Plates Rose Theme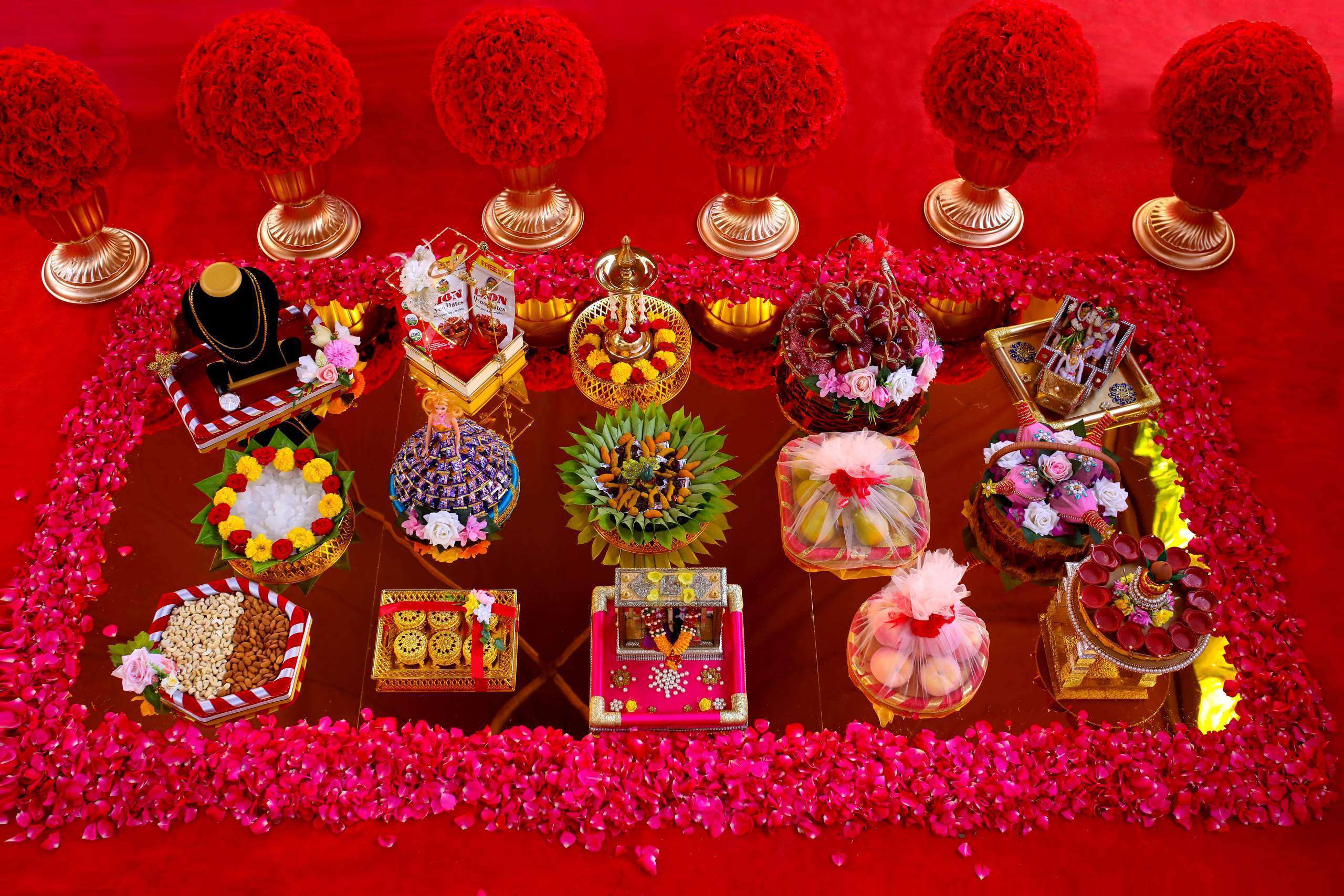 ROSE THEME
Rose represents grace and elegance, while also indicating a sense of admiration and appreciation towards others. These are generally given to those we feel respectful and close to our heart. Hence, a rose theme is very appropriate for uplifting your seer varisai for your sambandhis.
Presentation is an important aspect of any product. Here in this case, we are presenting the seer varisai plates to our in-laws' family in display with the rose theme.
We could do it in many ways. It could be a plain presentation of all the seer varisai plates in an order. By presenting it differently, you also project your earnestness and eagerness to make an impact on your relatives, friends and all guests.
Instead of rose petals, we could draw a large border of fully bloomed roses that will enhance the ambience even more.
If you are looking for variety, your rose themed seer varisai collection could be enhanced with White, Ivory, Yellow, Peach, Orange, Pink, Red, Lavender, Green and Blue roses too.
Presenting, the Rose Seer Varisai Collection theme for you.
Book Your Style Consultation