Seer Varisai Plates Golu Theme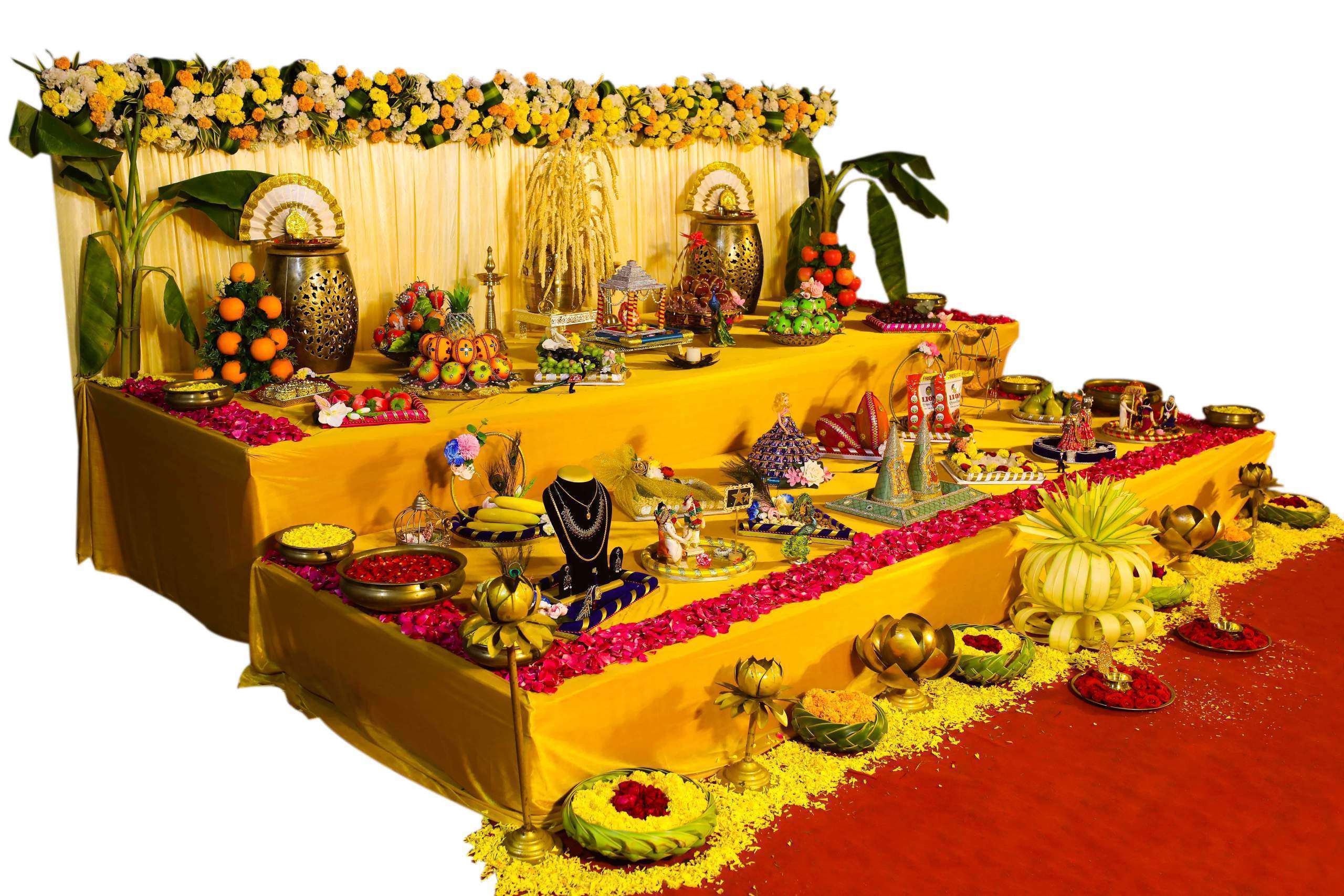 GOLU THEME SEER VARISAI
If you are familiar with the Navarathri, you should be aware of the golu gallery of the navarathri. This engagement varisai thattu decoration is an inspiration from the navarathri golu. This golu theme seer varisai thattu has all the seer varisai plates arranged like the golu. What we have is an elevated gallery like structure with all our engagement seer varisai placed in order, in the order of priority.
Ideally, we place the most precious items at level with the eye while spreading the rest above and below. Again, these may not be 21 plates for engagement; but are displayed to convey the concept. Further, the size of the layout of the seer varisai thattu would be dependent on the number of plates, hall size, budget and so on.
The seer varisai plates can be placed in this golu theme layout to showcase your engagement seer varisai plates.
Yellow is the colour of the gallery now; but it may be changed to reflect the theme of the decoration that is done for your engagement. With the precious seer varisai for the engagement with 11, 21 or 51 plates, your golu theme engagement tray collection would stands out, and be in line with our traditions.
Book Your Style Consultation