Seer Varisai Plates Multi Colour Rose Bed Theme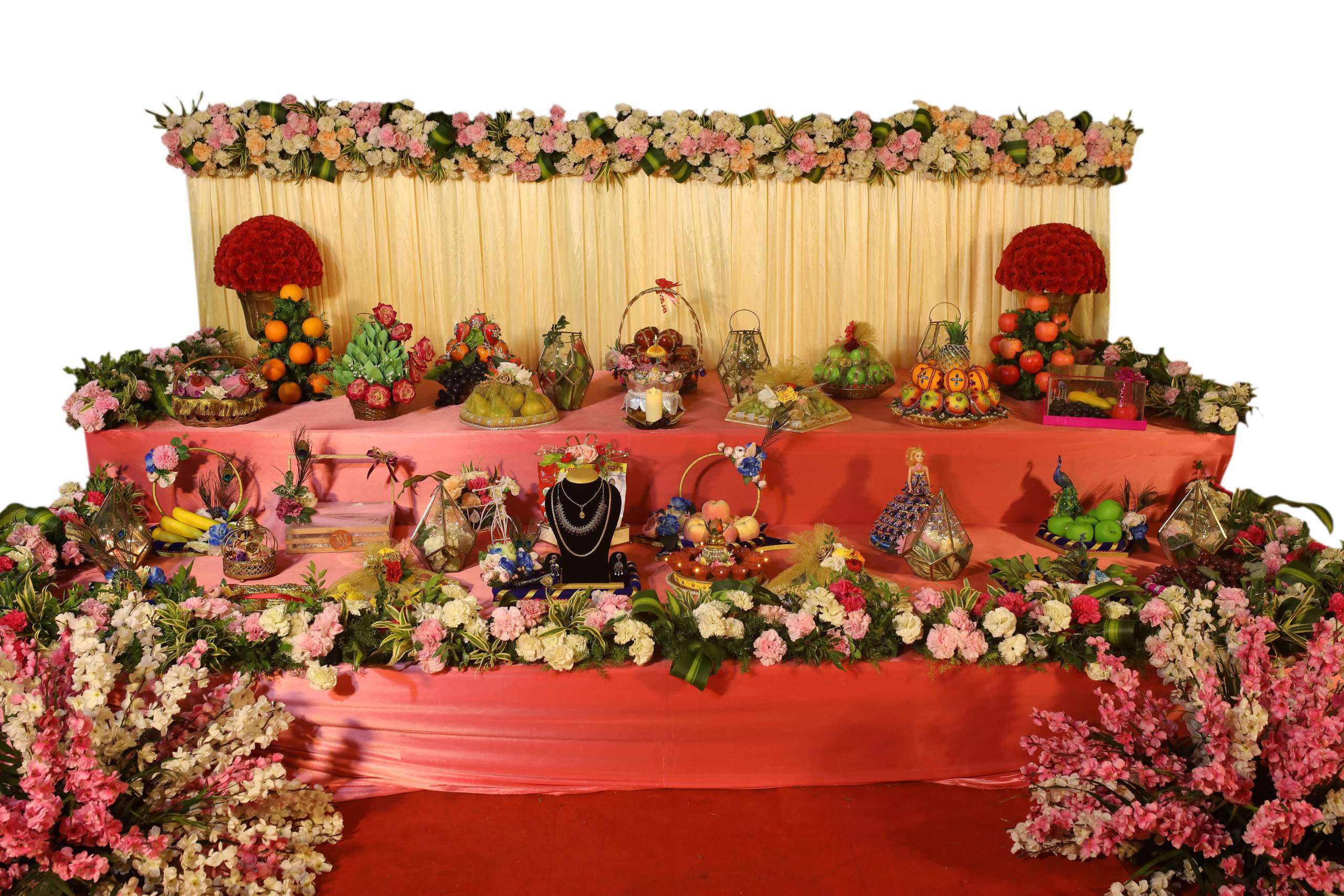 MULTI COLOUR ROSE BED THEME
We are now seeing the rose bed that has roses of multiple colours. These are also your 21 plates for engagement; but they are available in multiple combinations. The size of your varisai thattu theme should be based on the size of the hall, since more plates mean more space is required.
The traditional seer thattu decorations can be placed in this modern rose bed theme to showcase your precious engagement seer varisai. If you closely watch the collection, you would notice that like the multi coloured roses, the seer plates are also in multiple colours.
Pastels are naturally soft and sensuous and projects a mysterious aura. And so, for our seervarisai thattu, with this beautiful combination, is your mystery revealed, with the precious seer varisai for the engagement with 21 plates or more, your engagement tray collection stands out to the audience, giving them an opportunity to wonder about.