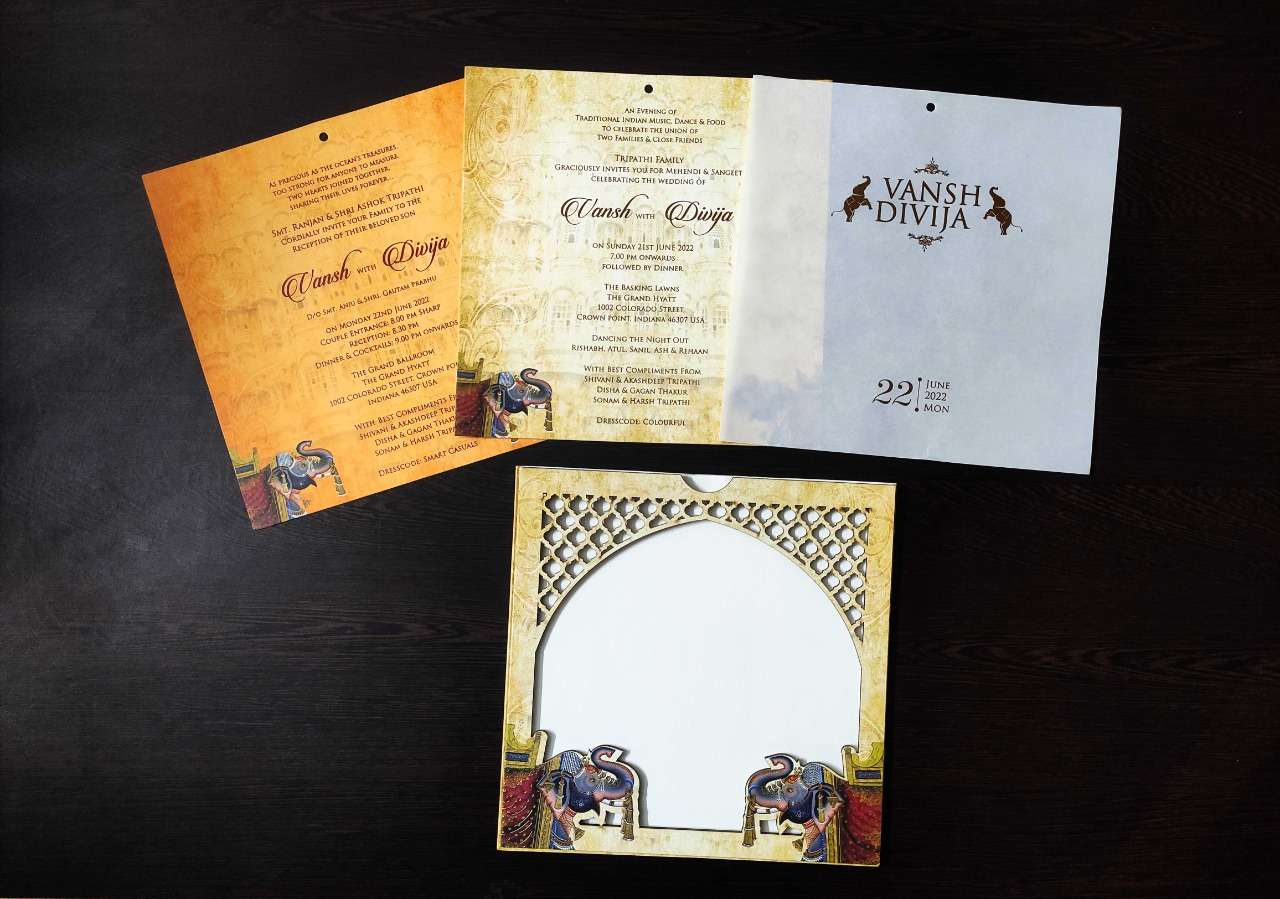 Lasercut Wedding Cards
We have a special lasercut wedding cards collection in various material at Anantmaya. Metal, fibre, acrylic and wood are the raw materials that are used to make your designer lasercut wedding cards available.
You might want to look at the grand gold lasercut wedding invitations and silver lasercut wedding invites in our collection. Or get yourself the glitter gold foil lasercut wedding cards or exclusive bespoke custom made lasercut invitation cards.
We also print royal lasercut wedding invitations, tree design lasercut invitation, quad-fold lasercut wedding cards. You could also choose lasercut designs with multiple flaps such as 4 flaps and trifold wedding invitations.
How about a glittery gold lasercut wedding card design with golden glitters or radiant laser invitations? The floral blank wedding invitations, butterfly design lasercut invitations and wedding envelopes are also a good pick.
Lasercut wedding invite cards
Ask for our unique lace design lasercut invitation with satin ribbons or mandala design laser cut wedding invitations. You could also choose the unique inclusive rustic floral design lasercut wedding invitation.
If you want to tread the path of nature, we have tree patterned wedding invitations, invitation wraps. Alternately, select a simple traditional wedding invites, embellished with a special lasercut belly band and monogrammed to your design.
Variety lasercut wedding cards
You could also choose from different colours, like burgundy lasercut wedding invitations, white lasercut wedding cards, purple laser cut wedding invitations or ivory lasercut wedding cards.
Foldable invitations like gatefold wedding invitations, or tri fold lasercut wedding invitations are also in order.
Get your luxury lasercut wedding cards here; full satisfaction guaranteed on your order of lasercut indian wedding cards from Anantmaya.
Laser Cut Wood Wedding Invitations
We know you know that these are once in a lifetime moments and you want every single aspect of the celebrations, big or small, have to be taken care of with the same passion that you show in your relationship. That is where we chip in; right from the start to the finish.
We have a collection of laser cut wood wedding invitations that you may want to consider for your invitation cards.
As a client centric brand, we are in constant connect with our manufacturers for new designs in invitations, new themes in wedding cards. Laser cut is one of our favourite type of cards. They are by far the best in terms of looks as they have a clinical finish and naturally aspirate the air of premium wedding cards.
As a customer walks in to our wedding cards showroom, one of the gallery elements that attract most attention is our laser cut cards collection. The best thing about laser cut cards is that any design, small or big are possible to be etched in any material. So, we have laser cut cards in cardboard, wood and acrylic. There are exquisite box invitation cards that have intricate floral designs that make your heart lighter and happier, just to look at the cards.
Lasercut wedding cards design
If you are especially keen on a special design, you could choose the customised monogrammed laser cut wedding card. We can get you your own custom lasercut wedding invitations from blank lasercut invitations. How about lace wedding invitations? Or choose the unique laser cut wedding invites with dainty bow ribbons or luxury pocket envelope style lasercut designs.
These are only a slice of what can be done for you; we have a collection of rustic styled and contemporary laser wedding invitations here at our showroom in Mandaveli. Ask us for new wedding invitation card designs that are released every season.
If you are looking for an e-invite to supplement your laser cut wedding cards, or box-invitations for special guests, we have them all here.
All our wedding invite cards are available in different colours and various designs. Come visit us and get a feel of our lasercut wedding cards collection.
Visit Our Wedding Store
Visit our Exclusive 3000 sq. ft Anantmaya Studio in Chennai to check out more than 3000 Standard & box Invites including laser cut cards on display, along with our "Ausprecious" range of wedding Ritual Products & accessories.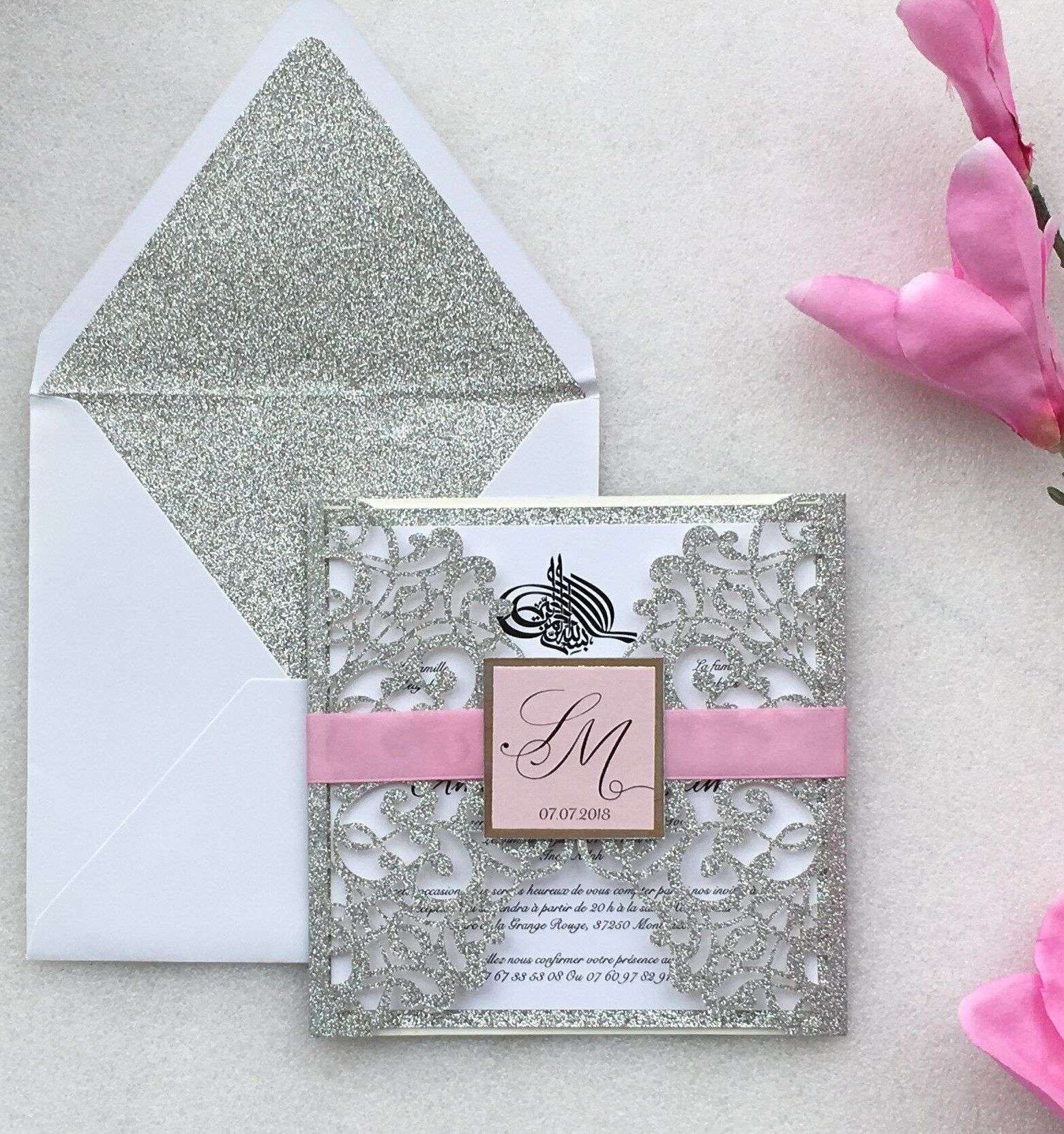 Bringing Ideas To Life
Behind every wedding tale there a thousand little anecdotes of love, laughter, sacrifice and a million emotions. Fortunate are the couples who are able to create an artistic memorabilia and not just laser cut wedding cards; which most accurately represents their journey until their D-day.
Begin your wedding journey with us