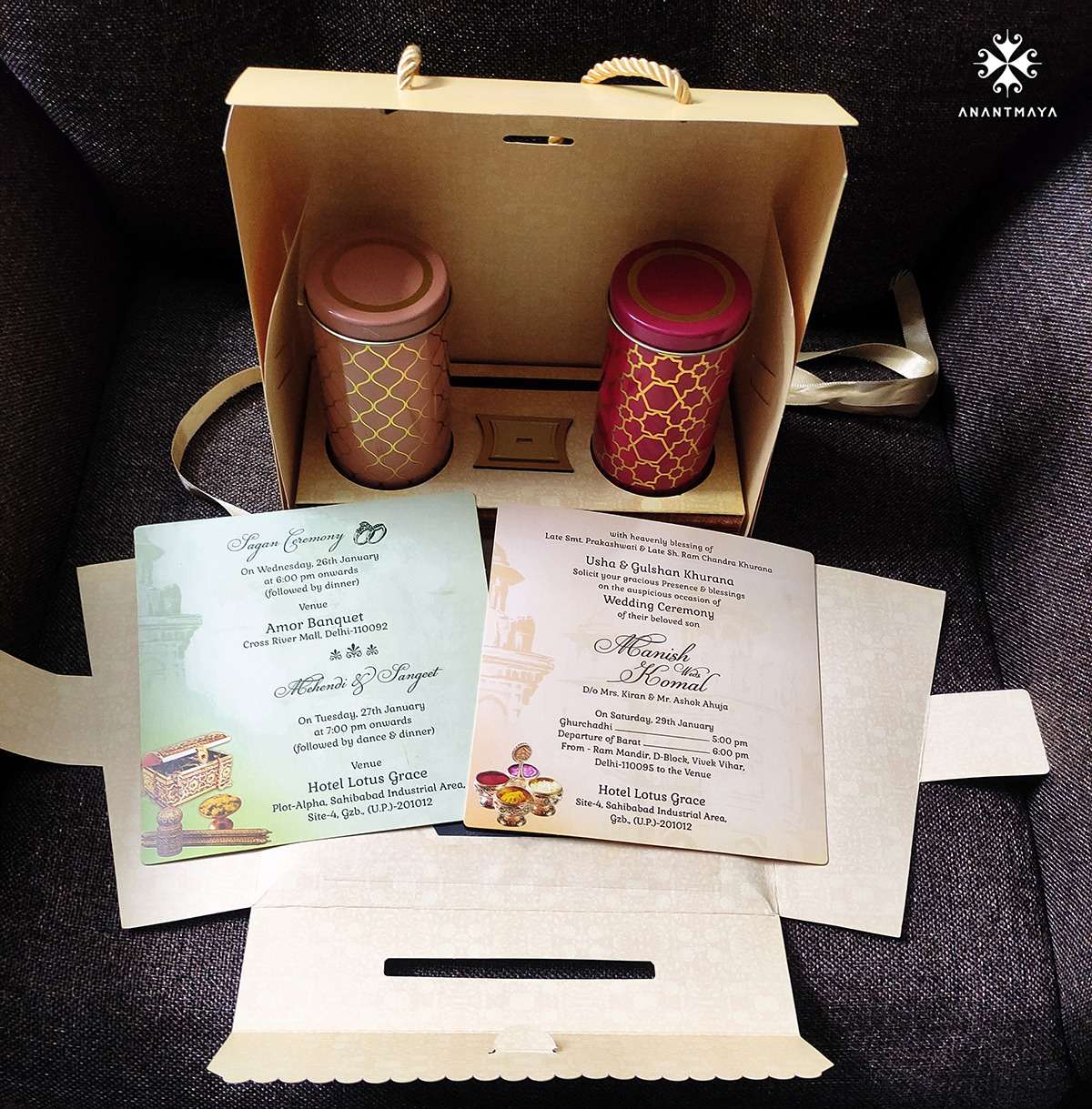 Here is a collection of paper box invitations for you. With varying thickness, according to your needs, choose your paper boxed wedding invitation of your choice.
What is special about these paper box invites? Extremely stylish paper boxes containing your invitations, with slots to place gifts of your choice to your guests, as you present the invitation for your wedding.
These classy invitation boxes have a transparent top with the content inside visible clearly. So, you make an impression on your guests as you present your classic paper box with your invitation.
Reinforced with multiple layers of paper, these paper boxed invitations are available in different thickness, customizable according to your wishes and needs.
There are also paper box invitations with premium rope handles that match the premium colours on the invitation sleeve. Beautified with floral patterns, gold foil, with golden insides that project a premium look and feel to your wedding invitation.
Satin gold ribbons tied on the paper boxes enriches the box invites and enhances their presence.
The choice of the wrappers and designs make a huge impact too. With metallic finish on all the premium looking designs, premium looking colour combinations like gold and navy blue, pastel colours and gold foil finish around the transparent top cover, each one of these paper box invitations reveals class.
Gold foiling, foil stickers to stick on the flaps, vinyl monogram decal are some of the value additions that could be added to your box invitation.
Get on a call with us for a one on one discussion, where we can take you through all of our premium collections. If you are in Chennai, we insist that you promptly visit our largest wedding showroom in Chennai, with over 3000 designs to choose from.
Our collections are replaced every season; so you get to see different designs every visit. You may choose to order your paper box wedding invitations online, customize over a video call and our exclusive Whatsapp group to finalize your design. On approval, your finished invites get shipped to your doorstep.
We ship all over the world; wherever you are, we will reach you.
If you aren't in Chennai, send us a Whatsapp message to connect with us. And do not hesitate to get on a video call to discuss you need for indian boxed wedding invitations; we will be more than glad to assist you and help you finalize your paper box invitation that is right for you.
Visit Our Store
Visit our Exclusive 3000 sq. ft Anantmaya Studio in Chennai to check out more than 3000 Standard & box Invites on display along with our "Ausprecious" range of wedding Ritual Products & accessories.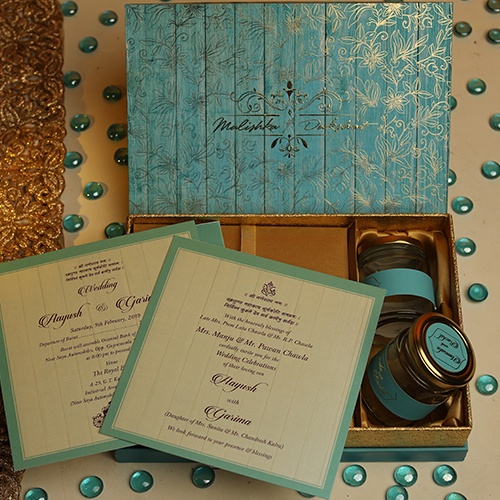 Bringing Ideas To Life
Behind every wedding tale there a thousand little anecdotes of love, laughter, sacrifice and a million emotions. Fortunate are the couples who are able to create an artistic memorabilia and not just an invite; which most accurately represents their journey until their D-day.
Being your wedding journey with us