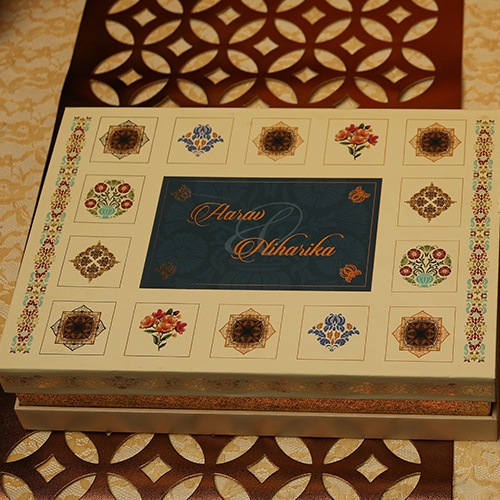 Wedding Invitation
Brand Anantmaya was conceived when we discovered that the premium wedding invites market in India is still nascent and especially in the South, there is an unexpressed need for innovation, aesthetics, choice and exclusivity among the elite community. Our market research also revealed that individuals seeking customization and uniqueness have to travel to Delhi and Jaipur to source for invites.
Book Your Style Consultation
Fix an appointment and meet our team of style consultants in our office who will understand your exact requirements and help you make your design dreams come to life.
Visit our boutique
Walk into our store to explore a wide variety of pre-designed invite choices on display. You could place an order on the spot and get them delivered to your home within the promised time.