Seer Varisai Plates Rangoli Theme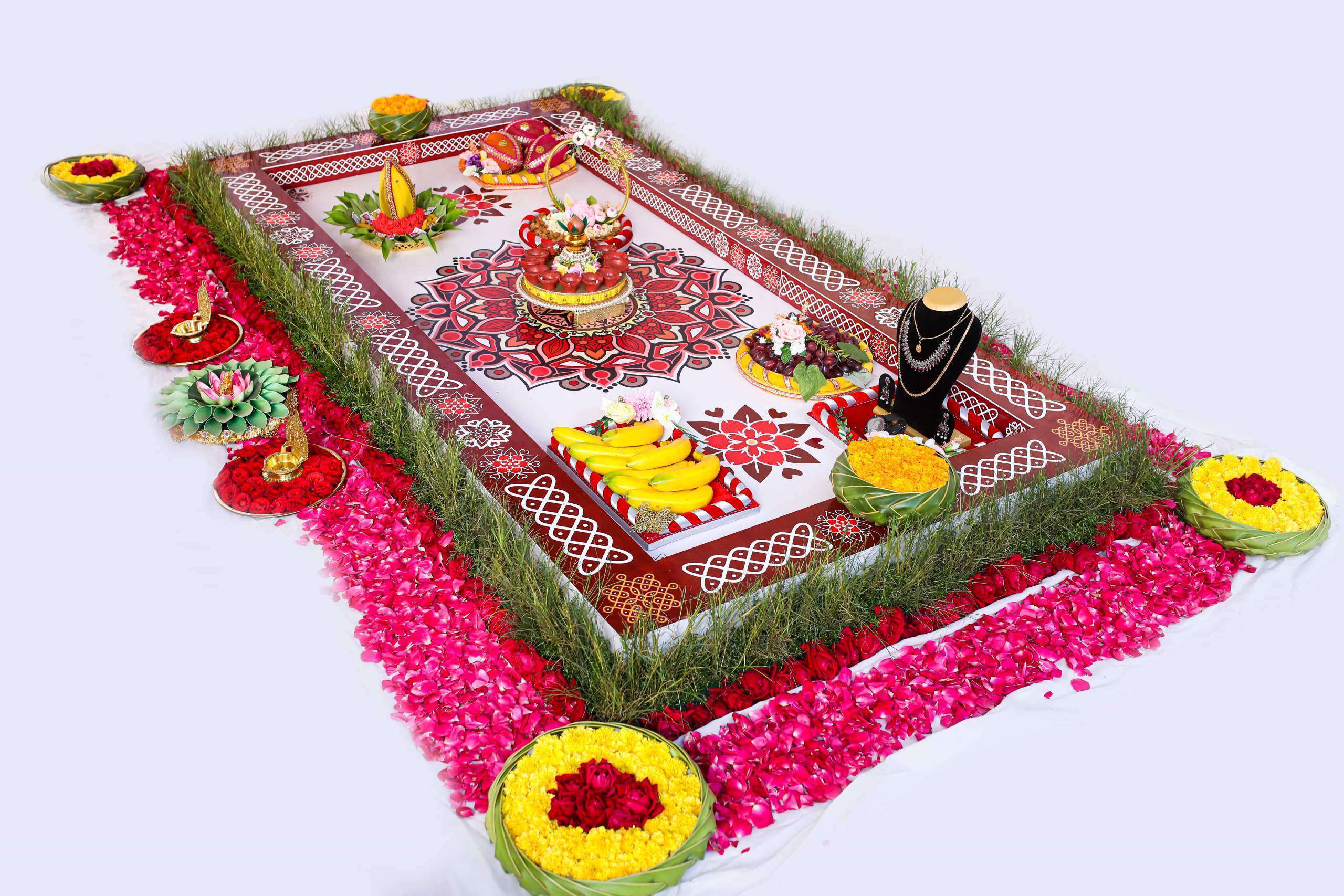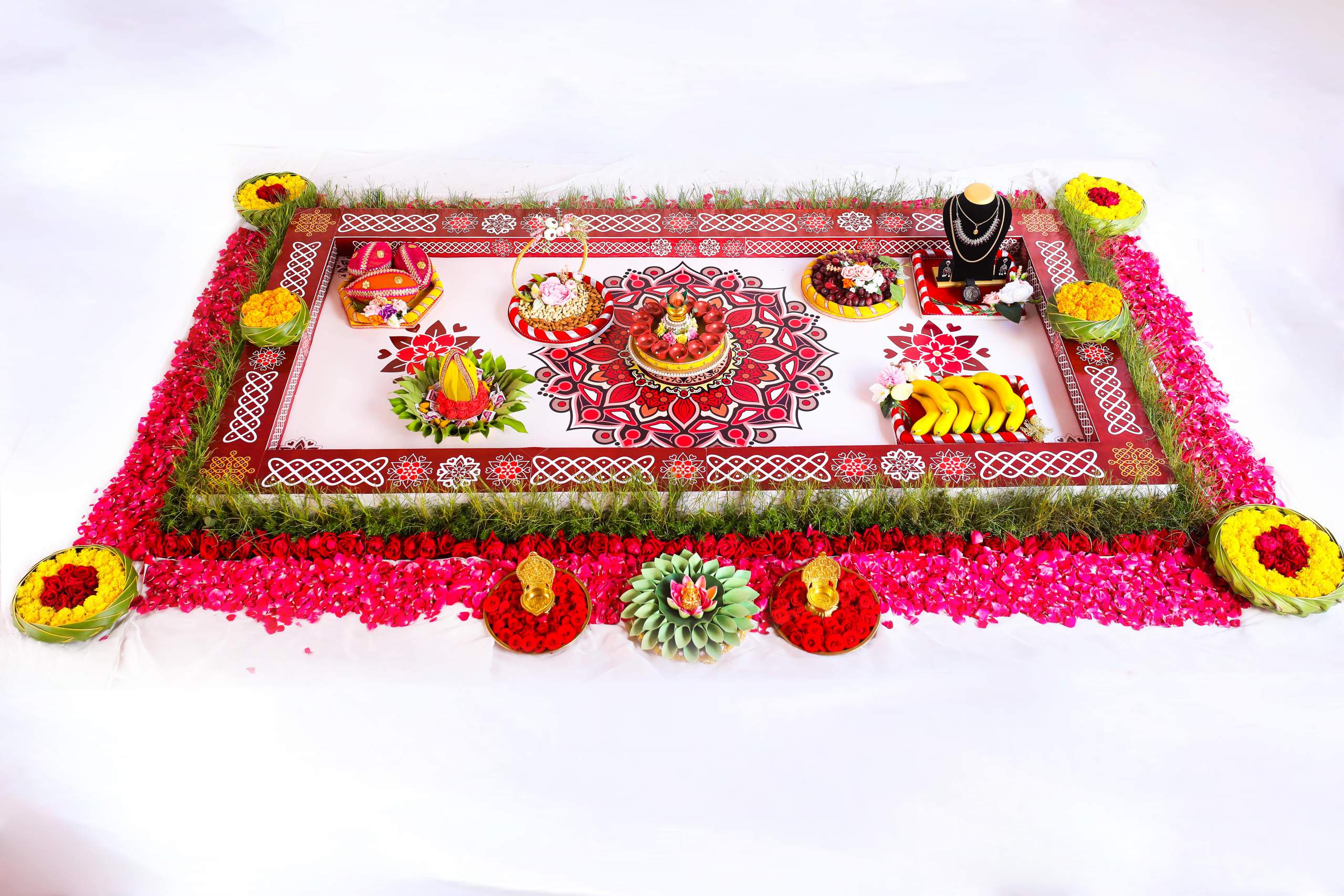 RANGOLI THEME
Seer varisai plates are a part of every engagement, but the way they are presented decides whether they are are remembered or not. The rangoli is something that we all like, be it the traditional south Indian rangoli or the colourful rangoli of the north or the beautiful floral rangoli.
The white maakkolam and the vermillion are the speciality of any auspicious occasion. Here we have the white and vermillion styled kolam or rangoli theme for this seer varisai plates. These seer thattu or engagement seer varisai plates are designed with the red and white combination to blend with the rangoli theme.
These seer thattu decorations also reflect the auspicious occasion of the engagement and are a pleasant scene to watch. In fact, they stand apart and attract the attention of your guests with the unique theme that is impressive for your display of engagement varisai thattu.
Book Your Style Consultation