CARDBOARD BOX INVITATION CARDS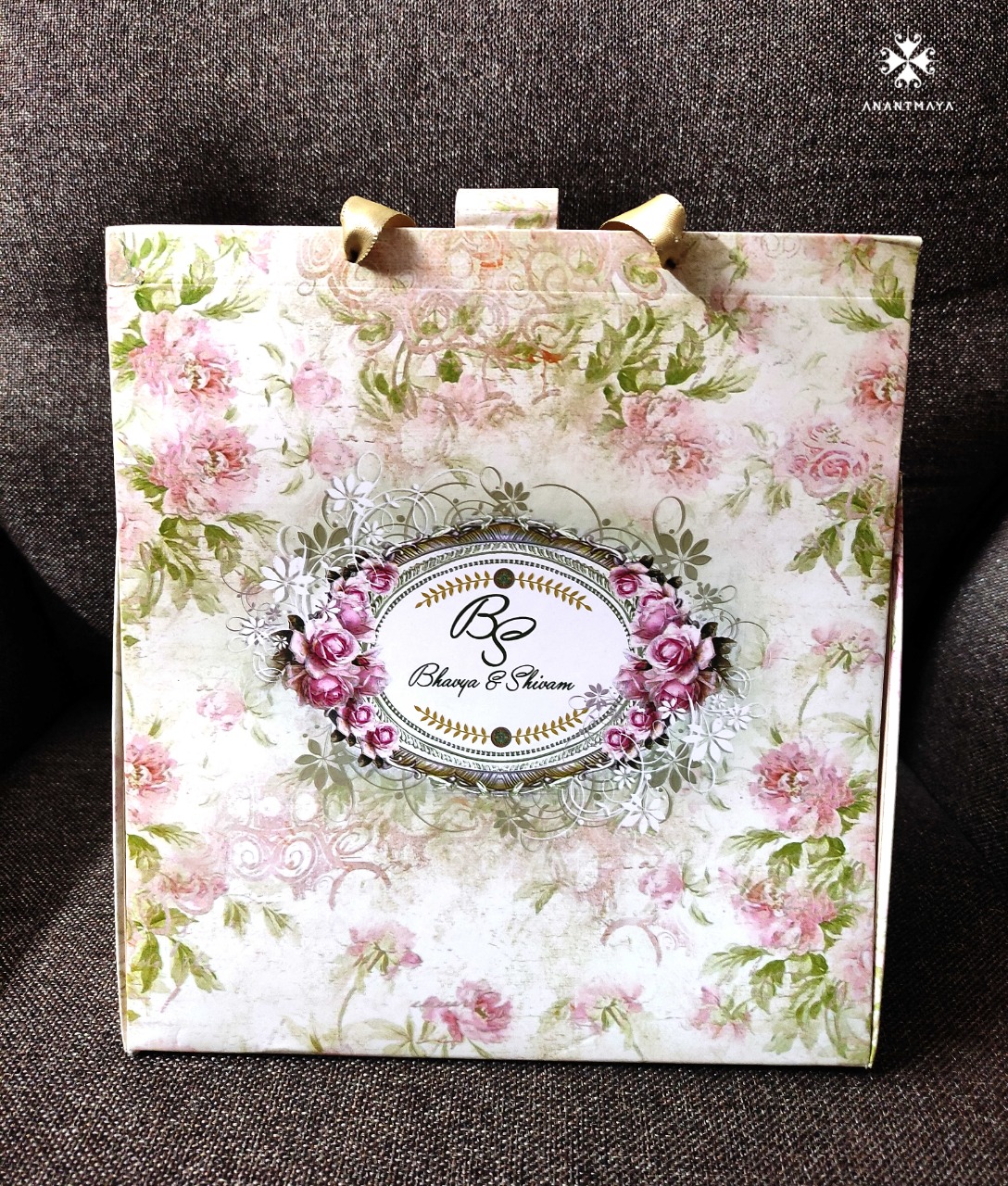 We have an exquisite collection of cardboard box invitation cards, a few of which are on display here. You should see the amount of work that goes in the making of these lovely box invitations. In one example, we have a box that opens out like a door both sides. Each of these have a hollow inside, which contains the announcement on either side. The inner compartment is split into two, one which contains the wedding invitation, while the other half is dedicated to containers with sweetmeats, for the esteemed guest.
These flaps can also open up upwards and out. They also have magnetic flaps, which stay put when closed. There is so much detail that goes into each of these cardboard invitation boxes that you see here. We have a much expansive collection at the showroom though.
Each of these invitation boxes follow a theme, such as peacock, lotus, mughal, royal and more.
As with all our invitations, we can have the invitation enhanced with add ons, like gold foiling, silver foiling, embossed text, debossed text and images and the like.
We also have laser cut cardboard invitations for that nice and perfect look. Because they are laser cut using precision machinery, the stencil cuts are precise and look very professional.
Coming to the sleeve of the card, they can also be in the brown colour thick or thin cardboard paper to insert the invitations. The inserts of the invitation, can be fully made of cardboard, or they could be pasted on lighter coloured cards to create a pastel border, which isolates and creates a contrast focussing the viewer's attention totally on the invitation card.
Other varieties are light coloured flaps that open to reveal your cardboard invitation card contents. These flaps could be decorated with beautiful looking laser cut border designs. These flaps could also have a open cut in the middle, revealing one or more special words (like the name "Wedding", the names of the couple and other) in the card.
We can have a regular sleeve for holding the invite, or a cardboard wedding card box, or cardboard card boxes, which will look unique and special, in their own way.
For more details of these cards, we would definitely recommend a visit to our expansive wedding showroom at Mandaveli, Chennai. Call us up to fix an appointment. We would be more than glad to ensure that you choose the one to your liking.
If you aren't in Chennai, not to worry. We can get on with a video call with you. Our invitation cards expert would take you along, give you an extensive tour of the showroom, showing you all the stuff we have.
You can make an informed decision based on card cost, printing, packaging, courier charges. The cardboard invitations or box invitations also seem to bring back the past, though a fleeting yet overly dear past. Do choose a cardboard invitation of your liking, only at Anantmaya.
Visit Our Store
Visit our Exclusive 3000 sq. ft Anantmaya Studio in Chennai to check out more than 3000 Standard & box Invites on display along with our "Ausprecious" range of wedding Ritual Products & accessories.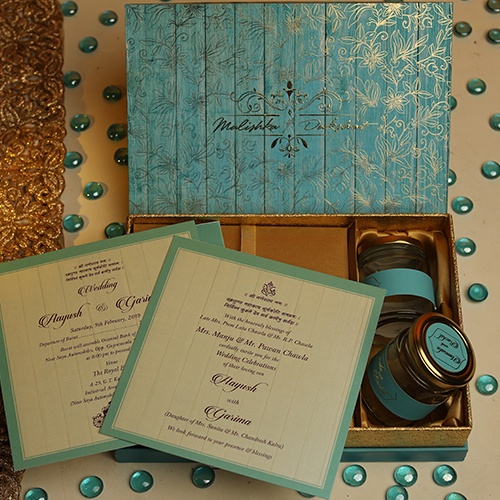 Bringing Ideas To Life
Behind every wedding tale there a thousand little anecdotes of love, laughter, sacrifice and a million emotions. Fortunate are the couples who are able to create an artistic memorabilia and not just an invite; which most accurately represents their journey until their D-day.
Being your wedding journey with us