Thattu 21 Plates for Engagement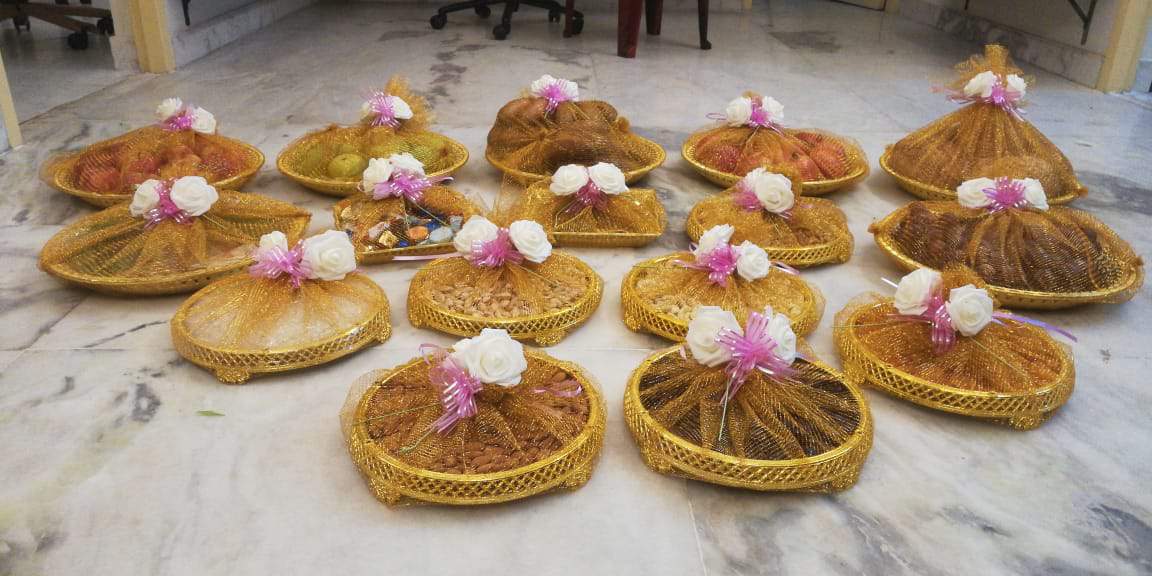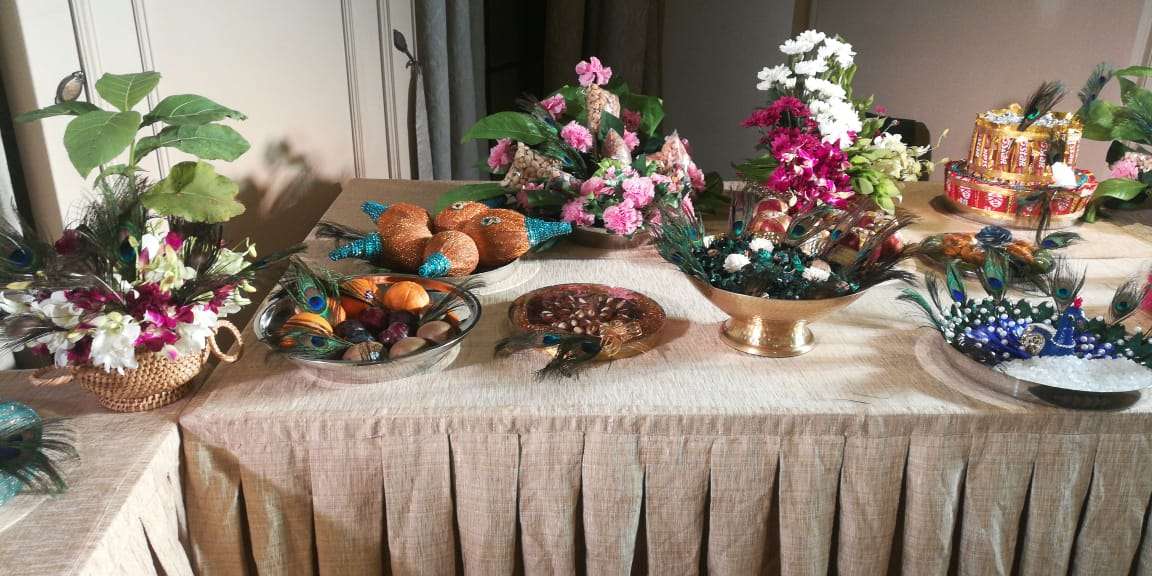 Thattu 21 Plates for Engagement
The thattu plates or seer varisai thattu are brought over and arranged in an order and displayed prominently.
This page concerns thattu 21 plates for engagement. The number of thattu plates are dependent on the event size, the affluence of the families and generally the mindset of the family and couple.
Some may want to have 21 plates as engagement seer, some may prefer something less, like 11 plates. Others may prefer 21 plates for engagement, or even 51, 101 or even 210 or more. This is purely dependent on the lavish spend on the engagement celebrations.
Once the number of plates is decided, the deliberation on the content of the varisai thattu plates for nichayathartham begins.
There will sure be fruits in the list, varieties of fruits as they represent success and fulfilment in life. Then come the sweetmeats, the many varieties or sweets, colourful and tasty stuff that represent a sweet life.
Then come the clothes and other accessories that are given as gifts to the bride and the groom.
In addition to these will be the jewellery for the bride and groom; the ring tray is an essential and important part of the collection.
We have a variety of nichayathartham seer plates in the order of 21, 51, 101 or 201 numbers. Thattu plates for engagement material is also available in stainless steel, silver and other metals with semi precious stones and crystals embedded in the borders. Bamboo and cane plates are also an option.
Do visit our showroom at RK Mutt road, Mandaiveli. We are the largest and most exclusive wedding store in Chennai for your varisai thattu plates for engagement.
To finalize your thattu plates or seer varisai thattu list, do get in touch with us over phone, Whatsapp. We will respond forthwith. Better still, leave your phone number and we will call.
Or just call us (9am-9pm IST) and somebody will attend to you, right away.