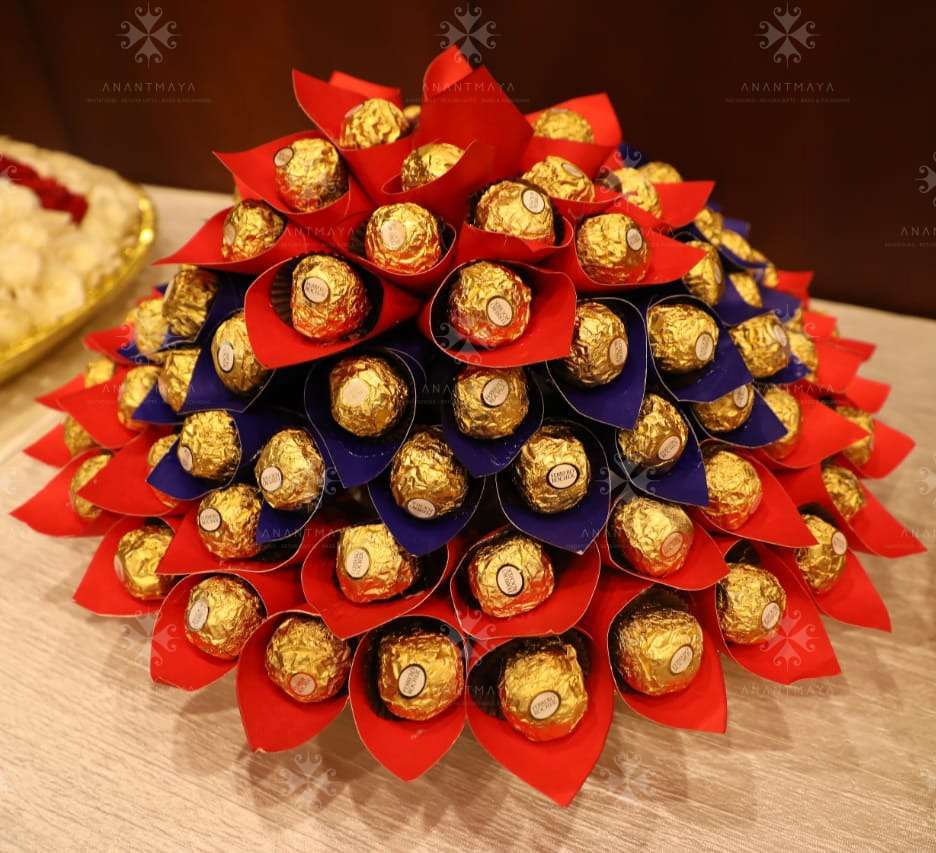 Seer Thattu Decor
Whether it is engagement, marriage, valaikappu, kaathu kuthu, anniversary, birthday or whatever, seer thattu decoration is an integral part of the celebration.
Depending on the function, the seer varisai list items may be different. Depending on the financial clout, the items in the seer thattu will go up in cost and decoration; the wrapper, the designs and all.
Generally, the seer items are wrapped in transparent plastic or glass paper. Netted wrapping is used for items such as fruits for air circulation to prevent them from going bad.
There is an expensive or expensive looking seer plate, which is filled with the seer items. They are usually laid out in various designs to attract the attention of the guests. The seer thattu decor are designed like a pyramid, or laid out in multiple rows and columns. They are also placed in a design or some text indicating the function. In case of weddings, the names of the bride and the groom are printed on the seer thattu.
TRANSPARENT WRAPPING FOR SEER THATTU DECOR
The wrapping or the outer cover is generally follows an order. All the seer plates are wrapped using the same material and topped up using identical designs.
The icing on the cake is important. Likewise, the wrapping and the highlighting the seer thattu using a unique marking is very important. This adds much value to the seer thattu or seer plates.
What are the options to ensure your seer thattu decor looks unique and professionally made?
The usual method is to tie a ribbon on all four sides of the tray and tying a knot at the centre.
Artificial flowers are used to make a difference. There are others who print labels or badges and stick it there, in place of the ribbons.
How about an embossed seal that is placed like a royal ensign from regal times?
These days almost every wedding has a logo designed with the initials of the bride and the groom. These could be among the seer varisai thattu decoration materials used to represent exclusiveness in the representation of seer varisai thattu decoration.
For your Seer thattu and Seer Thattu Decor you need look no further than Anantmaya, the exclusive and Chennai's biggest wedding store.