Fancy trays for Engagement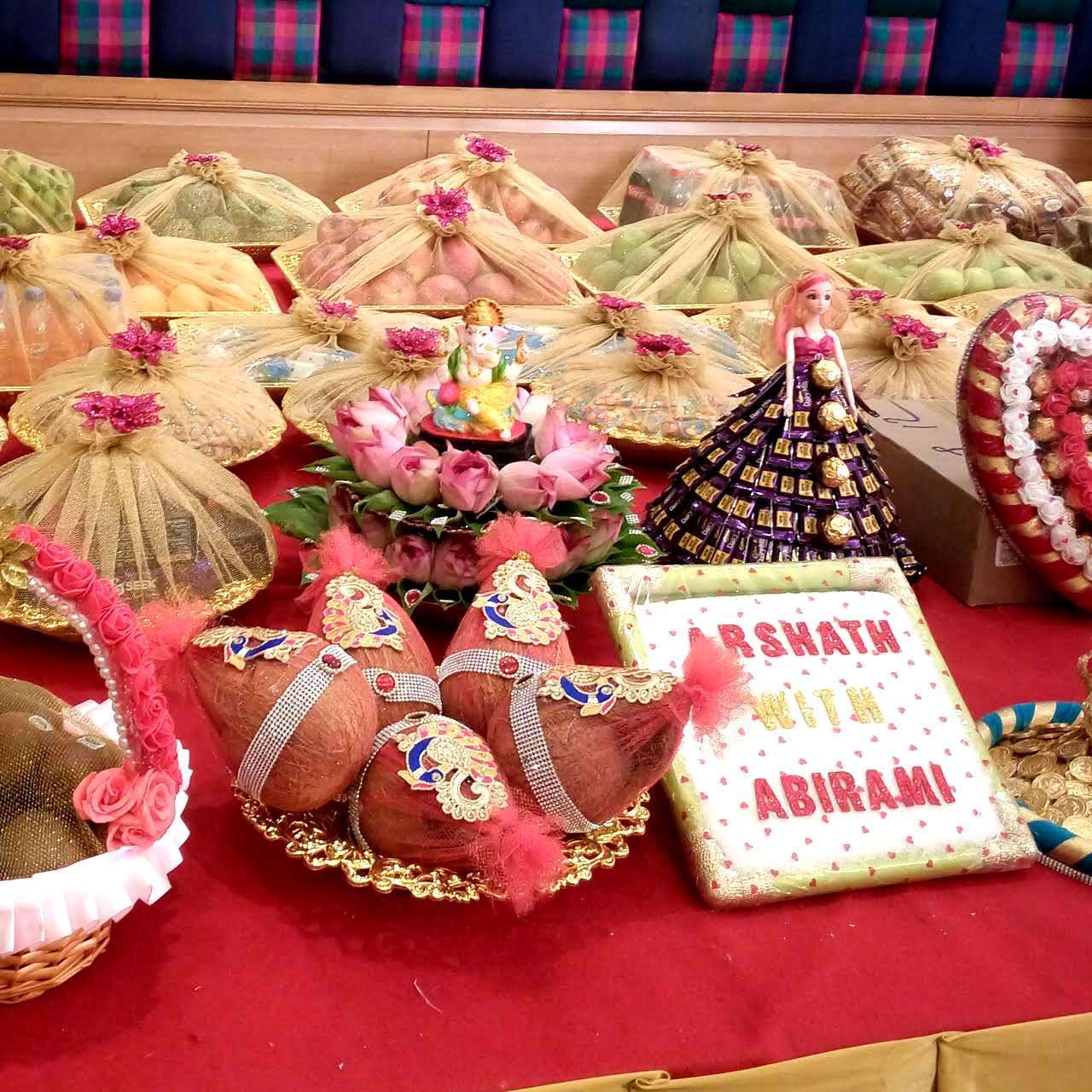 Fancy trays for Engagement
Seer varisai plates are an integral part of any Indian wedding; more so with south Indian weddings. The colourful and decorated range of seer plates that are displayed, sometimes will be jaw dropping.
There are a variety of seer plates, as wedding seervarisai or marriage seervarisai, vilayadal seer and so on for the wedding.
There are seer varisai plates for every function; you name it, we have it.
There is the engagement seer to begin with; then the wedding seer plates that was mentioned earlier; followed by the valaikappu seer plate or seer thattu; after the baby is born, it the kaathukuthu seer. There is a seer plate for every function.