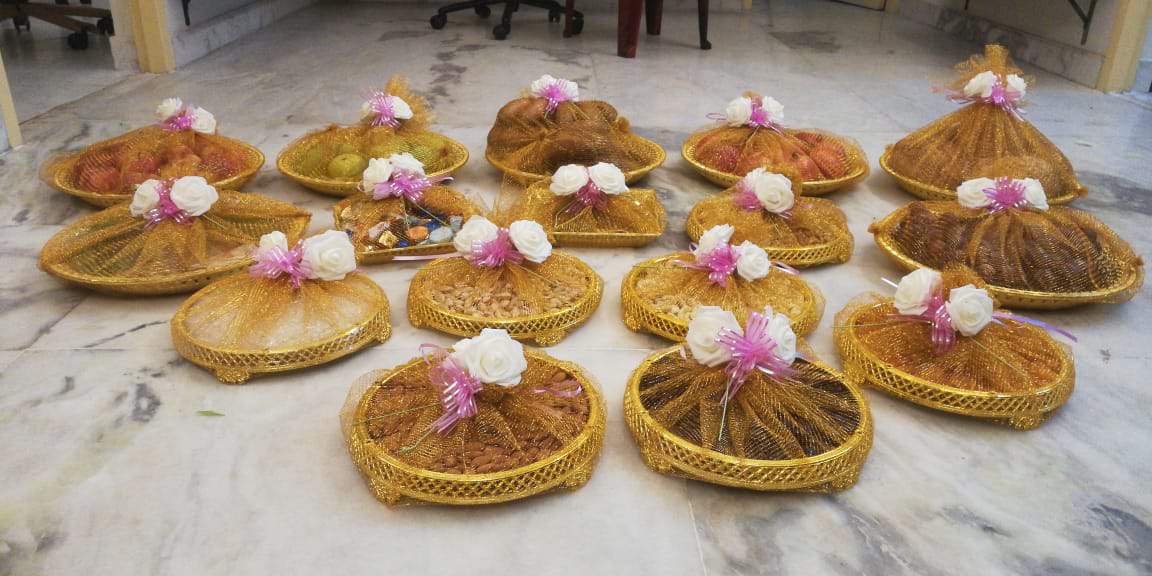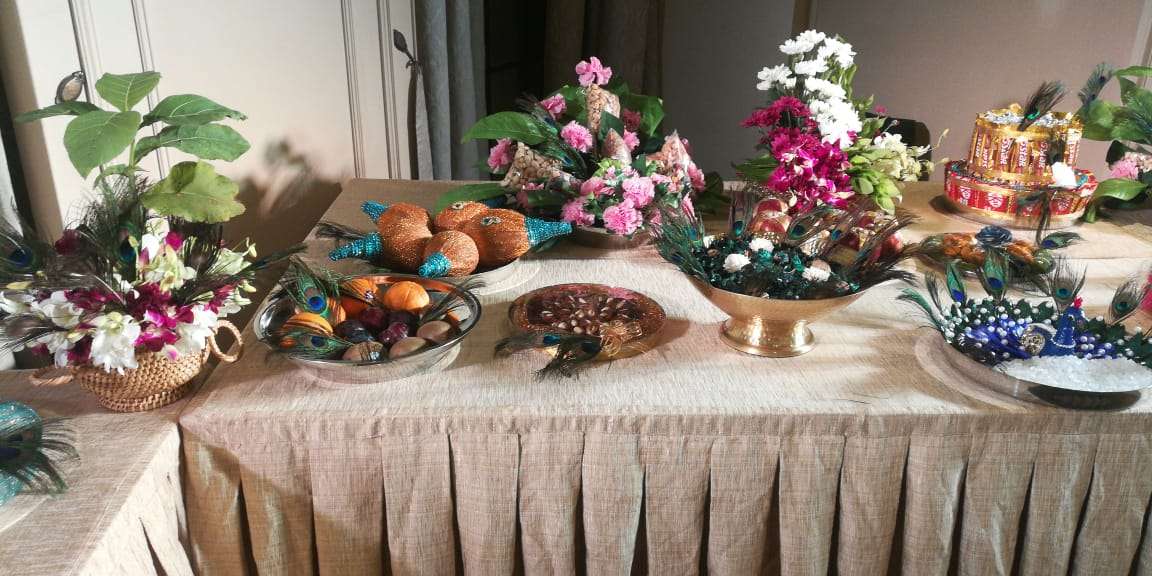 Seer varisai plates
Seer varisai plates are one of the important elements of most Indian celebrations. Seer varisai is also a symbol that exudes the status of the parties concerned.
There is always a question that lingers; who would be the right vendor for the different seer plates for our wedding? There are a multitude of vendors and it is difficult to home in on one vendor to our satisfaction.
But, the fact remains that it is best to aquire all our wedding requirements from one source.
Anantmaya is your one stop wedding service provider, in the wedding industry for the past one decade, successfully catering to over 1000 weddings.
We also showcase and sell our seer varisai plates online.
At Anantmaya, the focus is on the happiness quotient of the client. Whatever service we provide, be it seer varisai plates, with or without decoration, for engagement, wedding, valaikappu or any other function, we provide to your complete satisfaction.
Wedding seer varisai plates decoration, using glass paper, netted material with floral bows at the centre, with colourful ribbons to match are a delight to watch.
The majestic look and elegance of the seer varisai plates is a very important aspect of any wedding. So, decorated seer plates are given much attention. Whenever a guest comes in, they take a look at the seer varisai plates and the way they are decorated and are impressed by its appearance and presentation.
Ask us to know seer varisai plates price and get your excellent selection of seer varisai plates from Anantmaya. Shop and book your seer plates online and get them delivered at your address. We ship internationally.