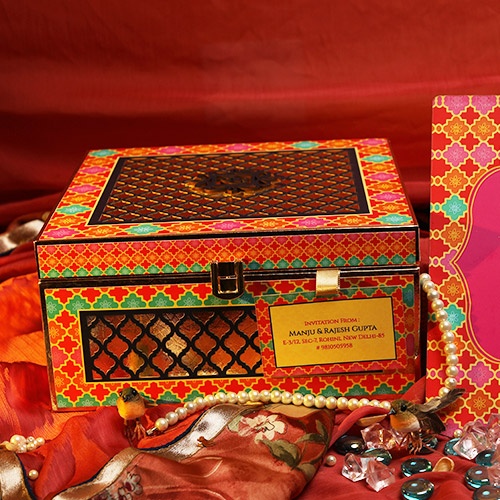 About Us
Brand Anantmaya was conceived when we discovered that the premium wedding invites market in India is still nascent and especially in the South, there is an unexpressed need for innovation, aesthetics, choice and exclusivity among the elite community. Our market research also revealed that individuals seeking customization and uniqueness have to travel to Delhi and Jaipur to source for invites.
The mission of Anantmaya is, as its name suggests, exploring the endless possibilities in the creation of bespoke invitations and delivering beyond the expectations of our clients. We specialize in contriving out-of-the-box ideas, delicate and exquisite floral designs, and intricate craftsmanship. We are also known for a surprisingly quick turn-around-time for delivery, and completely ethical operations – no hidden costs whatsoever. What our clients will pay for is art & workmanship and nothing else!
Bringing Ideas To Life
Behind every wedding tale there a thousand little anecdotes of love, laughter, sacrifice and a million emotions. Fortunate are the couples who are able to create an artistic memorabilia and not just an invite; which most accurately represents their journey until their D-day. At Anantmaya, we believe every soul uniting in marriage with their significant other is special. We therefore employ aesthetics, imagination, prudence and the best craftsmanship to create an invite that's purely a reflection of themselves and their taste. For clients preferring customization and uniqueness, we totally promise our 'one wedding – one design' philosophy. We also offer a wide range of interesting pre-designed invites which stand out from the mainstream options.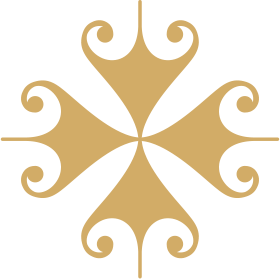 Anantmaya – The birth of our logo
Flowers are an indispensable part of any marriage. They are not only feminine, they also lure people. So we took the petal of a flower and examined it. We saw the 'A'. We saw the 'M'. We also saw the details of a petal's contours. We now merged all three. Voila! A new visual element was born. We christened it LURAM. LURE + A + M. 
We gave LURAM four sides. This visual identity now looked exquisite. The four sides looked symmetrical, signifying 'infinity'. With the four sides pointing out in four directions, the floral monogram announces Anantmaya's forthcoming legacy in the wedding invitation industry. 
Gold, the colour used in the logo, represents grandiose and 'magic' from Anantmaya.
Book Your Style Consultation
Fix an appointment and meet our team of style consultants in our office who will understand your exact requirements and help you make your design dreams come to life.
Visit our boutique
Walk into our store to explore a wide variety of pre-designed invite choices on display. You could place an order on the spot and get them delivered to your home within the promised time.