Digital Wedding Invitation Card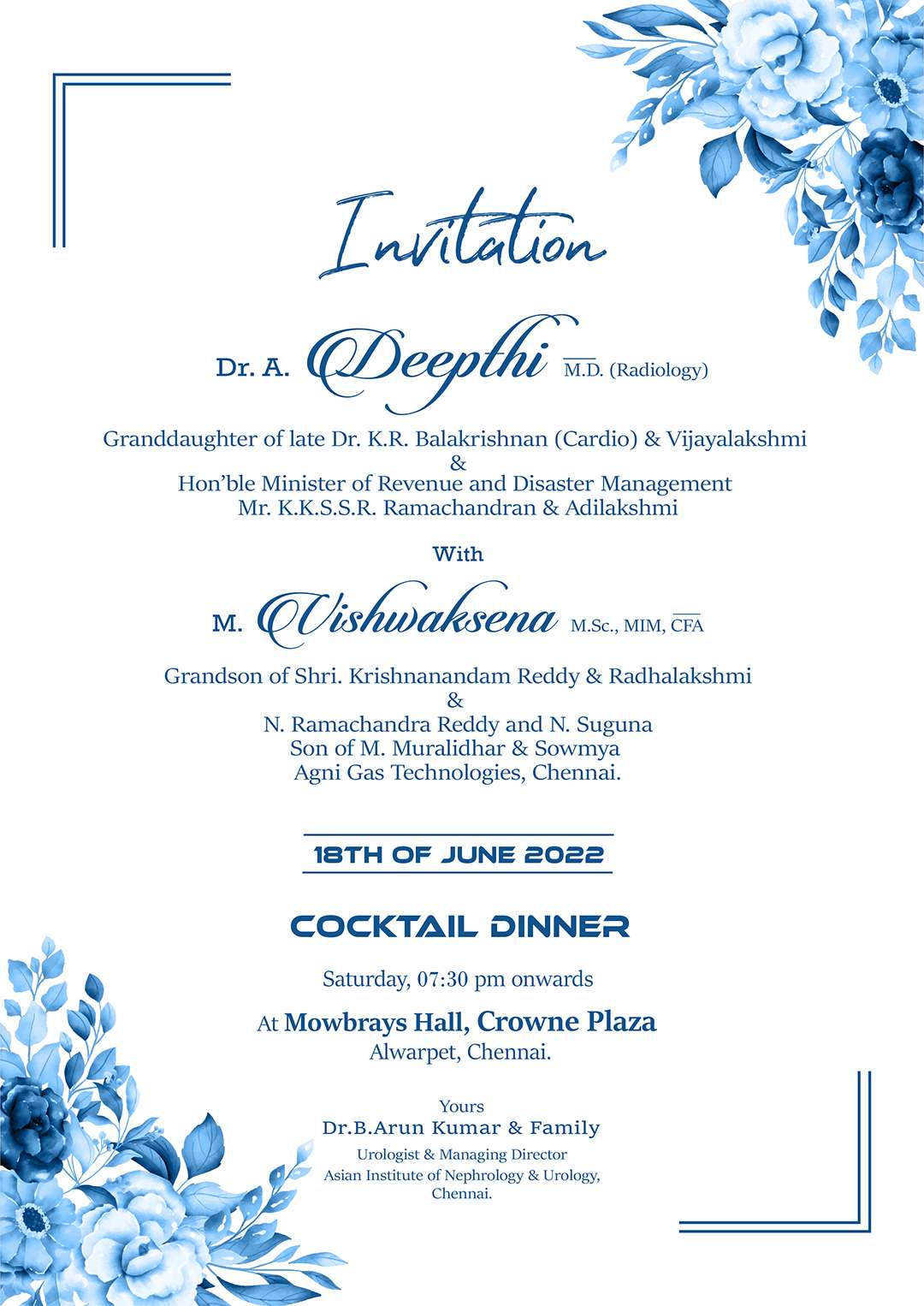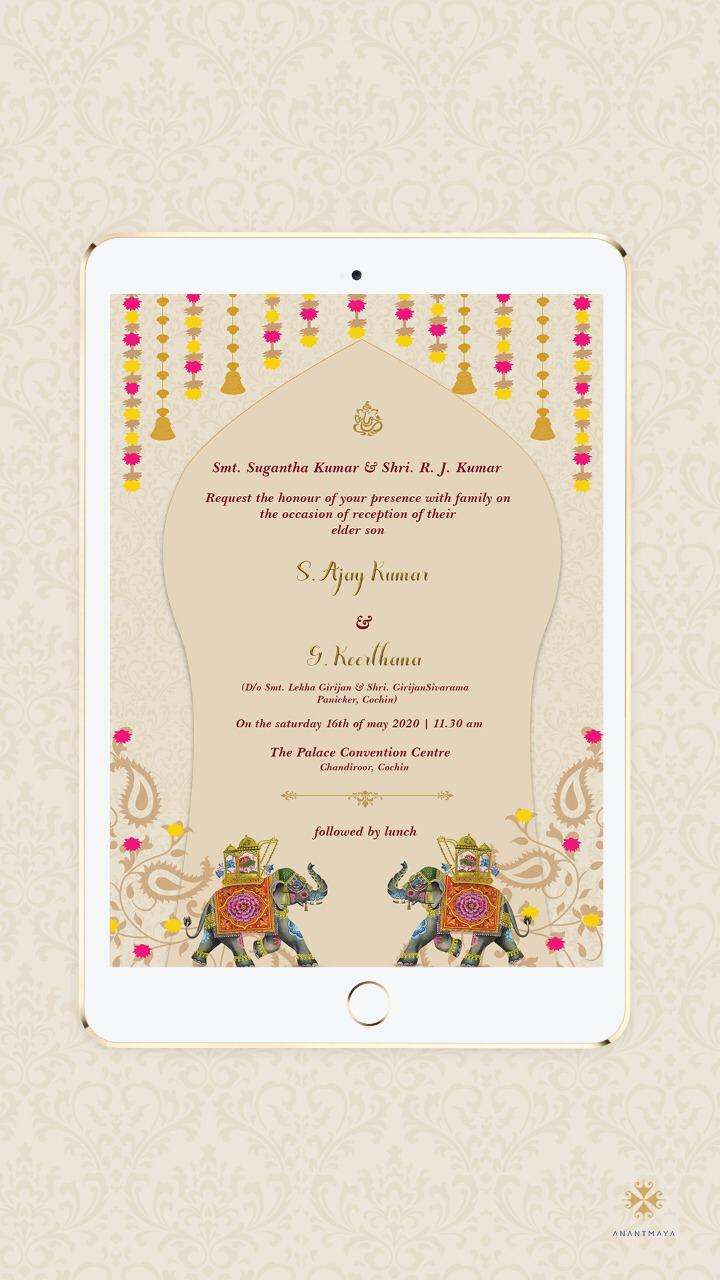 Digital Marriage Invitation
In these days of social media networking applications, the digital wedding invitation card is gaining prominence. Not only is it convenient, but beneficial in more ways than one.
A digital card saves you money, since there isn't a tangible invitation. An invitation that is created with unique inputs from you to create a unique digital wedding invitation is bound to be an attractive audio visual.
Here, again, there are two varieties of digital wedding invitation. While one is a static wedding invitation, the other an animated wedding card.
Static Digital Wedding Invitation Card

There are two kinds of static invitations. Of the first kind, all text and images remain static, with the invitation text moving from top to bottom. These are simple wedding invitations where the invitation shows a static message, which is accompanied by some up and down movement, as if one is reading the invitation.
The other is the static invite with some additional animated visuals that are made part of the invitation.
Animated Digital Wedding Card
In this category, the digital wedding invitation card has subtle animations. As the number of events vary, this animated invite card may contain multiple pages, with transition effects.
The textual content may also be animated as the drop down, appear or slide in from one side of the screen.
The process of getting your digital wedding invitation card video, goes through multiple stages. The first step is to get the right content from you, the customer.
Once the content is received, a draft is designed, with text and images and shared with you.
After approval of the design, the back-end team begins work your digital marriage invitation card. After multiple iterations of corrections, your digital wedding invitation card video is ready to be shared with your near and dear.
Themed Wedding Cards
There is also another category of theme based wedding e invitation card. In case your wedding is happening at a famous resort in the region, we can create an e-invite with the layout of the venue, which shows up in the render as a background.
Lotus themed wedding invitations are a hit with us. There are other luxury invitations collection for you to weave through. Be the royalty that you deserve to be, with our royal wedding invitations collection.
Here's an interesting insight to wedding invitation themes for you to consider.
Multilingual Digital Wedding Invitation Card
Your digital card or wedding may be in the language of your choice. On the other hand, your online wedding e invitation card may also be a mixture of English and Tamil or Hindi or Bengali, ending up as a multilingual wedding invitation.
As a result of the popularity and influence of social media, many of the e wedding cards are shared among friends and acquaintances. As a consequence, the size of the e invitation card is kept to a minimum, without affecting the quality of your marriage invitation online.
Your online Invitation card for wedding also may feature a monogramme of the couple that shows up at the beginning of the video.
The idea is to impress the viewers with a visual treat. At Anantmaya, that is our sole priority, uniqueness that exudes class.
Get in touch with us to get your digital marriage invitation card up to share it with your nearest and dearest. All communication is online and your digital wedding invite is also shared as a high definition video, for you to share.
Visit Our Store
Behind every wedding tale there a thousand little anecdotes of love, laughter, sacrifice and a million emotions. Fortunate are the couples who are able to create an artistic memorabilia and not just digital wedding invitation card; but a whole load of varieties of invitation cards, which most accurately represents their journey until their D-day.
Anantmaya was conceived to cater to the premium wedding invites market in India, especially in the South.
We focus on innovation, aesthetics, choice and exclusivity in our premium wedding invitations.
We are primely located at Mandaveli, Chennai. Our showroom is in two levels and has an extensive collection. Once you have arrived, our wedding cards specialist will take you on a tour of the collection, the multiple varieties that we have in the unique wedding store in Chennai.
A personal visit is always the best thing to do, when you want to choose the best multi color wedding card for your son's or daughter's wedding. Looking at them and handling them personally, would give you the sense of the invitations that a video call may not.
Did you know that we even have perfumed wedding invitations? Yeah, that's right. The challenge lies in choosing the unique wedding cards that appeal to you the most. We do have an almost unlimited collection, under various price bands, for you to choose from.
Most importantly, we deliver the world over. So, even if you are a resident of UK, USA, Canada, Australia, South Africa, or anywhere else, we service you with our unique and never seen before wedding cards from Chennai, India.
Fix up an appointment for a more personalized service that would make your visit a satisfying one. Call/Whatsapp at +91-7824088999 for immediate and prompt attention at Anantmaya, Chennai's largest one stop wedding shop for your wedding cards.
---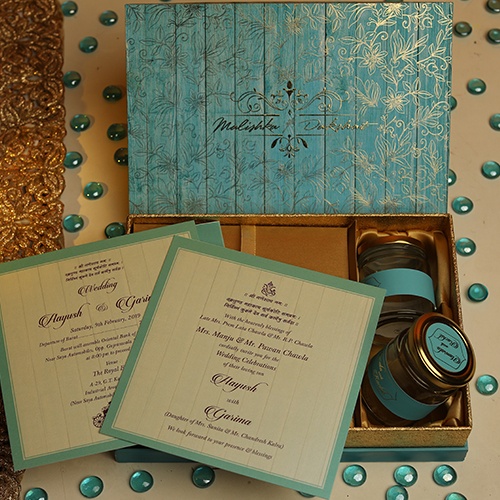 Bringing Ideas To Life
Behind every wedding tale there a thousand little anecdotes of love, laughter, sacrifice and a million emotions. Fortunate are the couples who are able to create an artistic memorabilia and not just an invite; which most accurately represents their journey until their D-day.
Begin your wedding journey with us
Book Your Style Consultation
Fix an appointment and meet our team of style consultants in our office who will understand your exact requirements and help you make your design dreams come to life.
Visit our boutique
Walk into our store to explore a wide variety of pre-designed invite choices on display. You could place an order on the spot and get them delivered to your home within the promised time.